It's been a long time since I wore dungarees, thought of giving it a try since it never gets old. A plain old dungarees are classic and timeless, it makes you look younger and fresh. I love pairing my dungarees with a plain white sweater. I just love the idea of white with denim. It's simple, stylish and not over the top at the same time.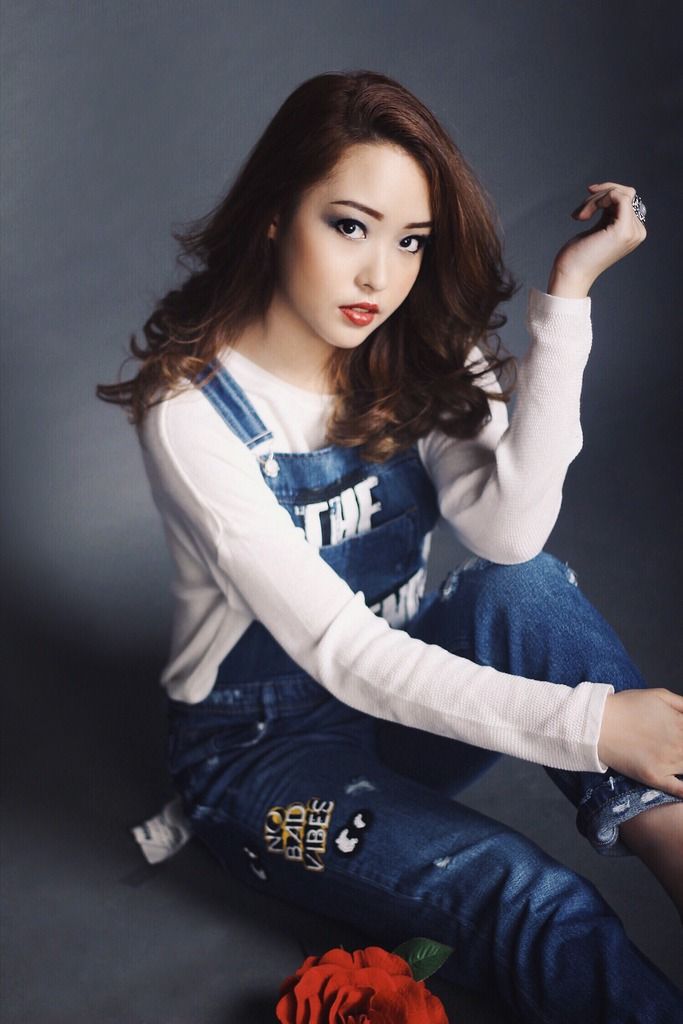 My dungarees are from Zara, it has a fun look regarding the cute patches being stitch on top of the denim fabric. You can also pair dungarees with a sleeveless top (I prefer it being a bit loose or oversized since the dungarees itself gave that kind of effect when we wear it). It is important to have balance on what you're wearing, because it can either make you look skinnier or even taller *wink*.
Like what I said before, dungarees are a bit loose when we wore it. That's why I'm wearing this platform heels I got from Stella McCartney which is "so-in-the-trend" nowadays. It's really comfortable to take a walk along for hours regardless of the height.
Pairing a white sweater with oversized denim jacket are the way to do it. I got this jacket from The Editor's Market, they have a huge style arrange of denim goodies, which what I like the most. I did DIY onto the jacket by patching cute patches and adding stylish pins onto it. I guess a girl can experiment a bit, right? Anyway, I also love pairing my simple tops with necklaces just like this key necklace from
@ki_indonesia
on Instagram. Thanks for sending me this!
Dungarees - Zara
Sweater - Cotton On
Jacket - The Editor's Market
Platform heels - Stella McCartney