Apologize for the lack of posts in my blog but since I just finished my 3rd term of college so far, it's time to blog again! I only have 2 weeks of holiday but yes I'm gonna make the most out of it, crossing fingers. Anyway, these photos were taken at the Orchard Rd area when we were passing by. It was a little bit dark when we arrive at the location, we thought that the photos wouldn't turn out well but I guess we have the wrong assumption. It adds a mysterious and grunge-y kind of feeling to the whole concept though...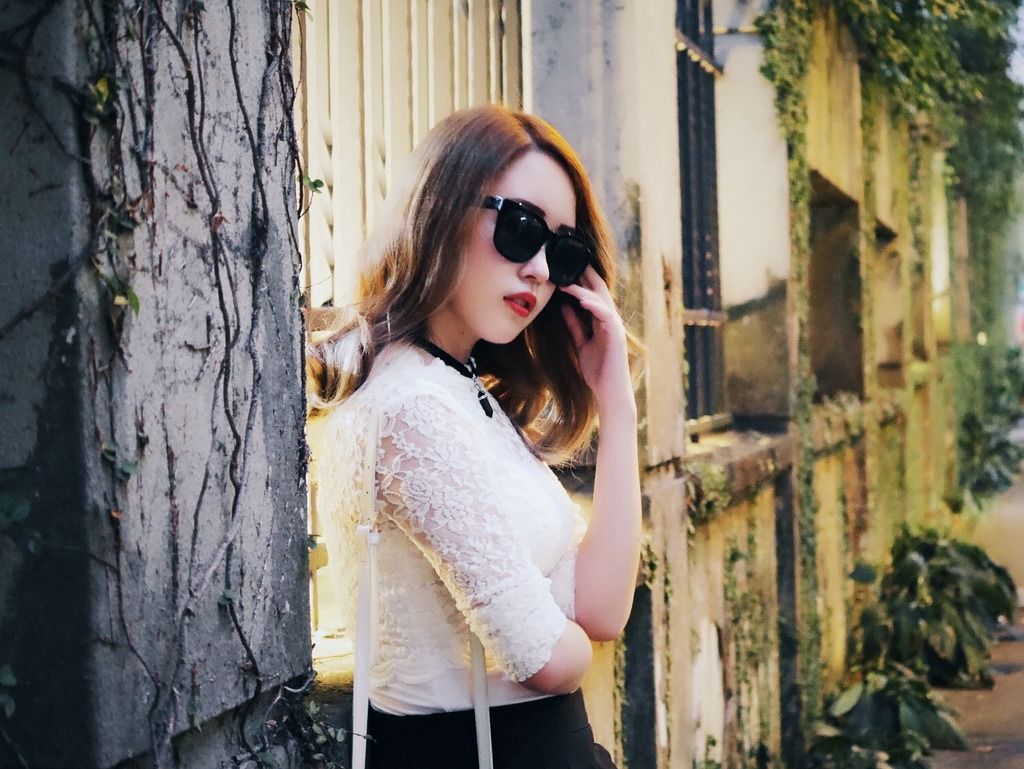 I am channeling white lace top from H&M, baggy pants from Forever 21, shades from Blanc & Eclare, current favourite bag from Samantha Thavasa and heels are from Charles & Keith. To say the truth, the heels aren't really friendly. It hurts so bad but my mom always used to say "Being pretty doesn't feel really pretty." if you know what I mean.
Oh...and my crystal gem choker is from @dreammerchandise on Instagram!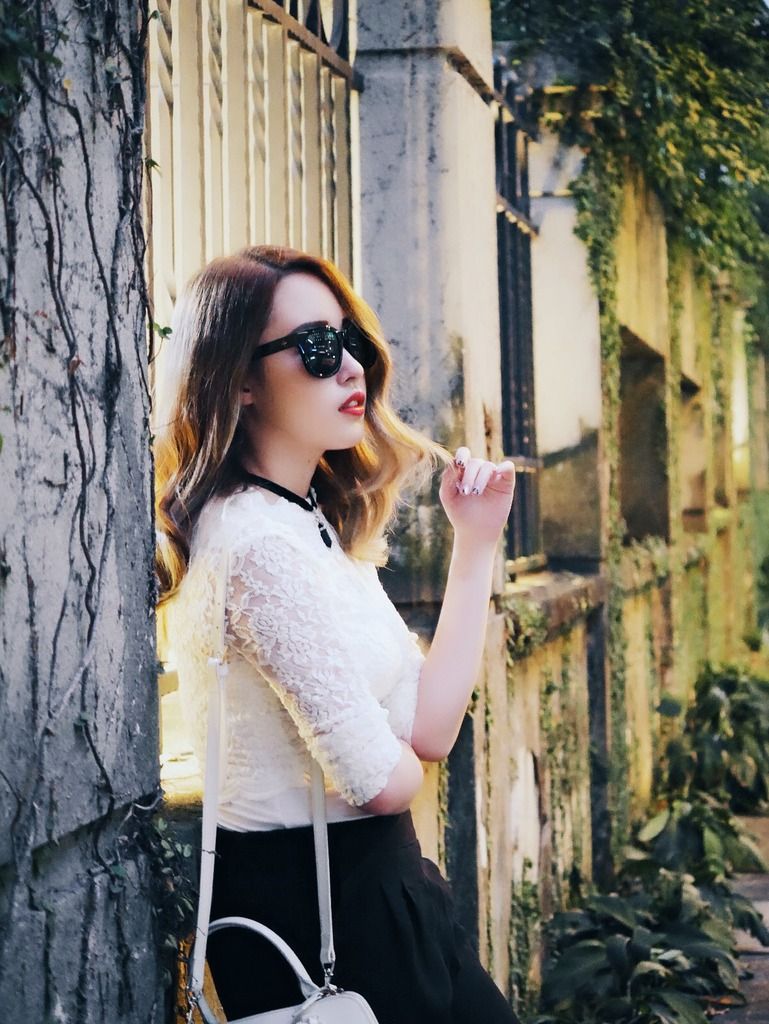 Lace top - H&M
Pants - Forever 21
Bag - Samantha Thavasa
Choker - Dream Merchandise
High heels - Charles & Keith