It was the greatest time of the week, it's Sunday! Strolling around Bugis area and decided to visit Haji Lane for awhile since it's quite near there. What I like about weekends is that you can truly "dress up" for it rather than in weekdays when you're absolutely tired of all of the works that's need to be done. Keep scrolling down to find out more!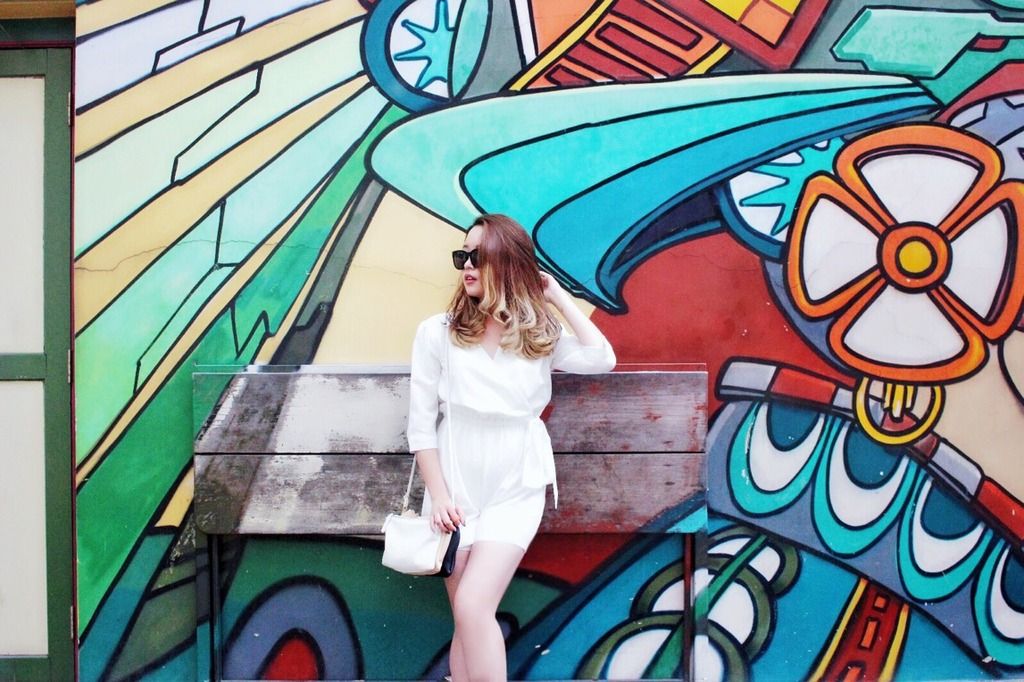 I'm channelling something simple, one-piece playsuit in white from Modparade. I discovered this store quite sometime now and I love their unique styles of fashion garments. I find it very simple yet chic at the same time. Plus marks! It fits my body perfectly even though it is a free-size outfit. They are also located in Haji Lane so they are one of the stores I went to when I'm visiting Bugis area! P.S. my white peek-a-boo shoes are also from Modparade, bought them to match with the playsuit! Quite nice right?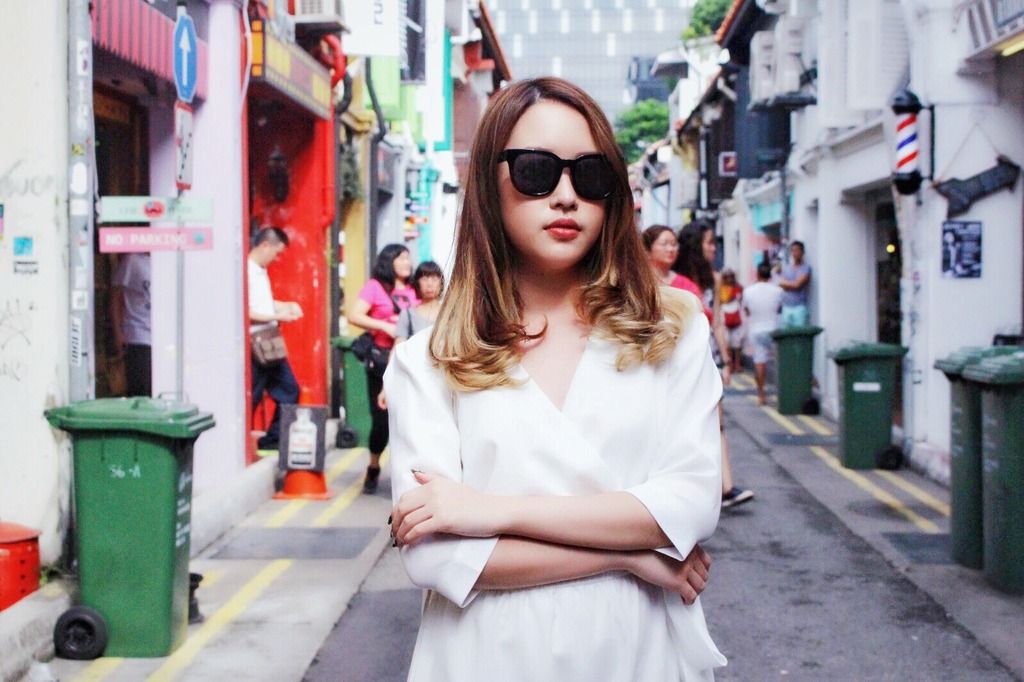 Thanks for stopping by and stay tuned to my upcoming blog posts!
Bag - Aldo
Shoes - Monoprod
Playsuit - Monoprod
Shades - Blanc & Eclare