Well, I believe many of you have heard about WonderLux Cosmetics. Mine came approximately few months ago but never had the chance to do a product review but since I'm on my mid term holiday, it was very nice to just get back on track again! After it came, all I want to do is to take cute pictures and try it out. Although there are many types of various shower gel and body lotion to choose from, my pick is the Lovey Dovey edition for both.
Here you're seeing Lovey Dovey shower gel and body lotion, it is an original scent of jasmine flower so don't worry about the smell because it's really good. Both of this products will leave your skin soft, moist and you will definitely feel like you're wearing perfume all day!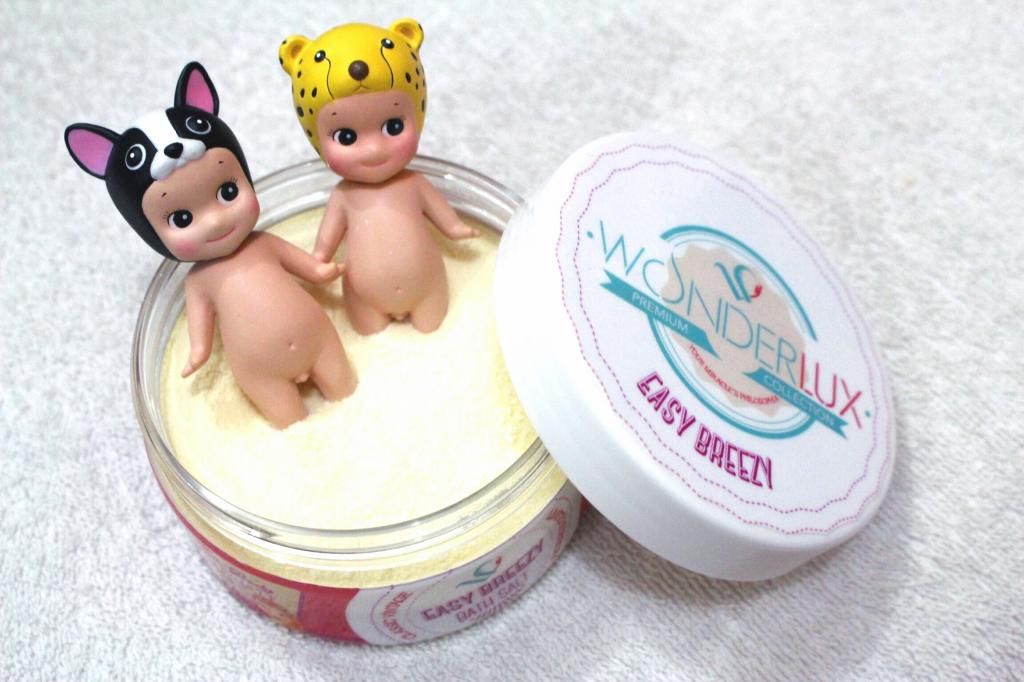 Even my Sonny Angel Kewpie loves to take a dip in the easy breezy bath salt! This bath salt is a combination of rose tea and lemon grass fragrance, enriched with nutrient salts and minerals. Help you relieve muscle tension and insomnia. Keep in mind that it is good for women who likes to wear high heels because it can eliminate varicose veins. More about their products, you can check it out online,
@wonderluxcosmetics
on Instagram. P.S. it smells freaking-ly yummy, you won't regret!