As promised, here's the post I was talking about yesterday. Taken at Tanjong Pagar area just right after my meeting with Headlines Hairdressing. A good hair day indeed so I don't want to waste it and not took any outfit pictures right?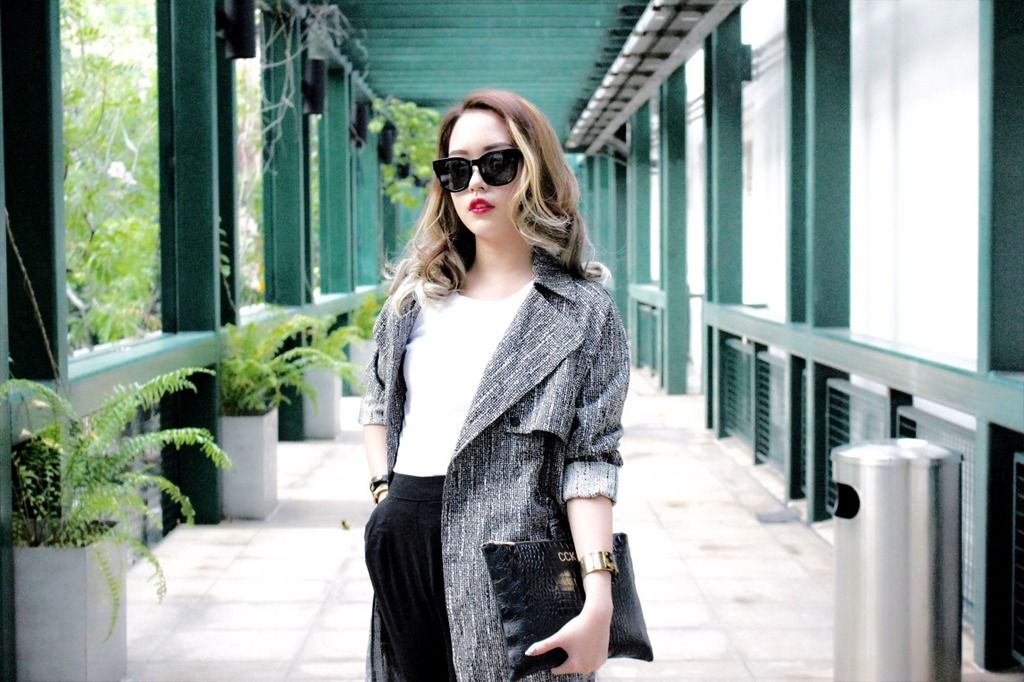 I am wearing mostly Forever 21 from top to bottom, minus the shades from Blanc & Eclare, croco black purse from WLS Official and high heels are Aldo. Striving for something basic yet very lay down - classic and simple kind of style on that day so ended up bringing the black, grey and white tones to life, a.k.a. the remedy colours.
Yes, I've been seen wearing the same shades all over and over again in my recent blog posts, it is just because that's my favourite pair of sunglasses and black matches with everything, don't you agree?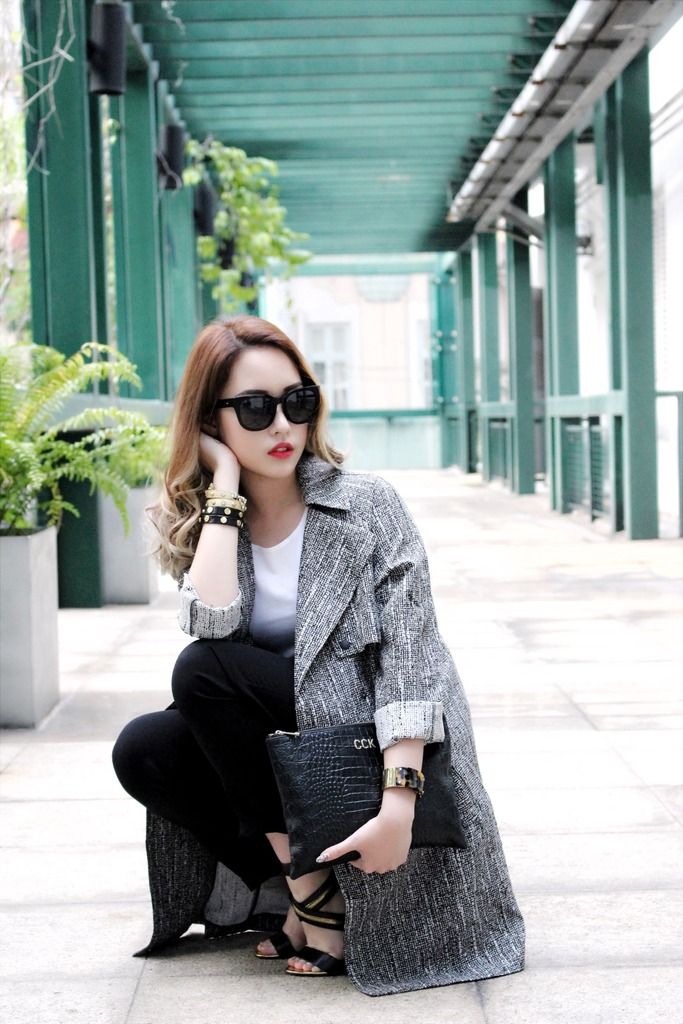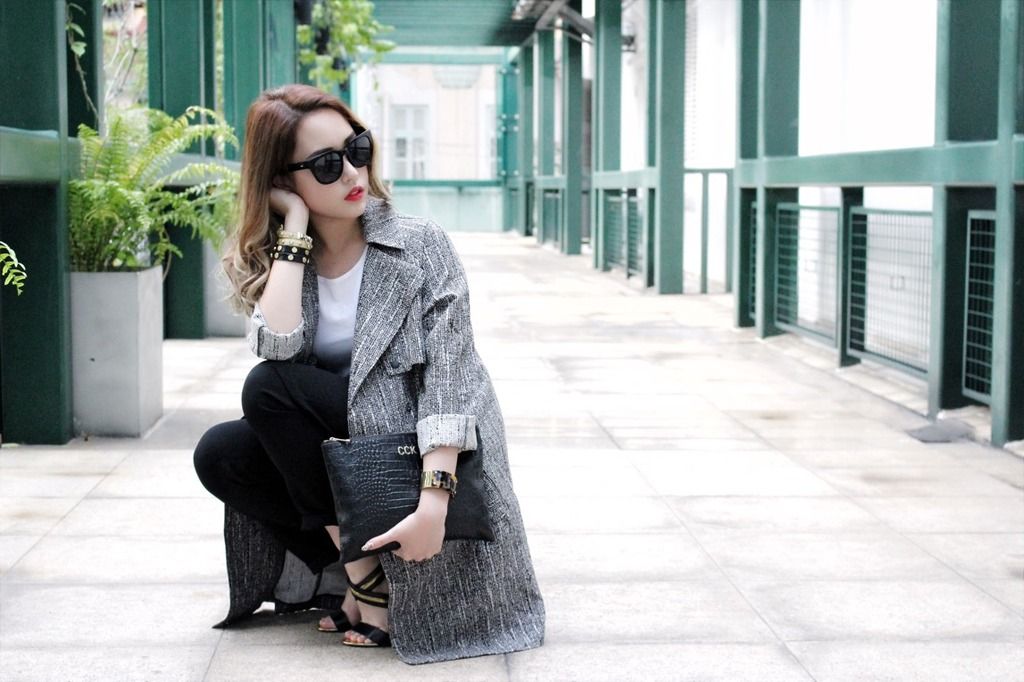 Top - Forever 21
High heels - Aldo
Pants - Forever 21
Jacket - Forever 21
Purse - WLS Official
Bracelet - Charles & Keith
Sunglasses - Blanc & Eclare
Double wrap bracelet - Tory Burch