Little that I know, I've mostly spent my weekends looking for awesome places in Singapore to take outfit pictures and to say the truth my visit to the Singapore Botanic Garden was the best one so far. Despite the fresh air and calming sounds, their scenery never disappoints me even when I have to walk a lot the other day. This botanic garden is located at 1 Cluny Rd, Singapore and imagine walking all the way from there to Orchard Rd is very tiring. Spent about 4 hours or so walking and taking pictures all day long. Worth the every sweat but still, it's not the right day to wear high heels though!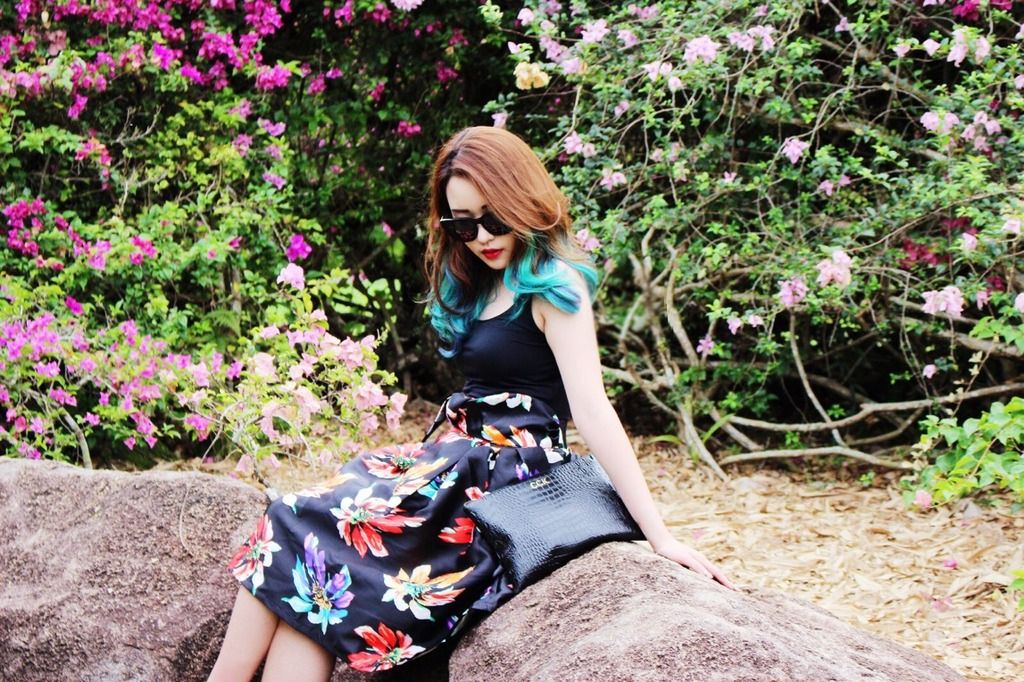 I am wearing AIRism black top from Uniqlo, I love how it's lightweight and it can sits nicely to your body than the other tops that I have. Paired it up with this gorgeous floral skirt I've been looking for quite a long time the other day from 8 Degrees. Glad that I found it though cause' they only got one piece! Must be lucky...
Some people may ask me, "Why do you take outfit pictures a lot? Isn't it tiring?" Well, even when I'm tired walking, taking pictures now and then, it is really worthed cause' I had a great experience! Never thought that exploring Singapore can be a so much fun especially when I went there with my best friend (sounds cheesy, but whatever). I realize the beauty of Singapore than ever before and my perception of Singapore for being a small country is no longer in my head anymore...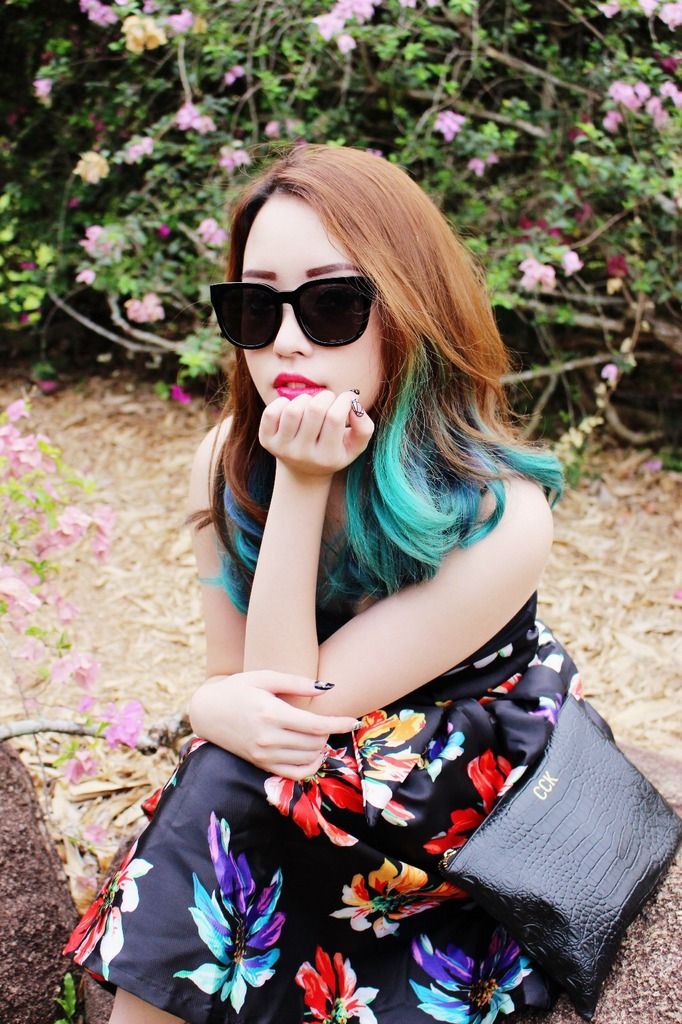 Thanks for stopping by my blog, visit Singapore Botanic Garden and you will never regret!


Skirt - 8 Degrees
Top - Uniqlo AIRism
Clutch - WLS Official
High heels - Valentino
Sunglasses - Blanc & Eclare