I have always wanted to visit Mica Building located near the streets of Clarke Quay, famous for it's colourful rainbow doors and windows. Finally we went there last time after I coloured my hair at Headlines Hairdressing (read more on my previous post), blue toned hair don't care! Keep scrolling down for more outfit details...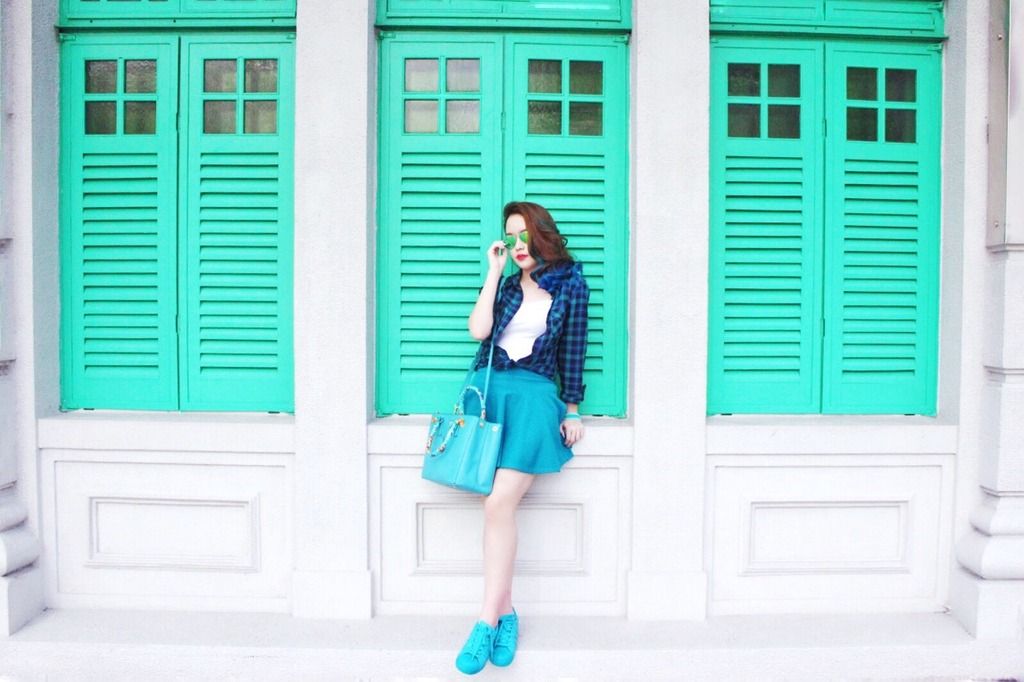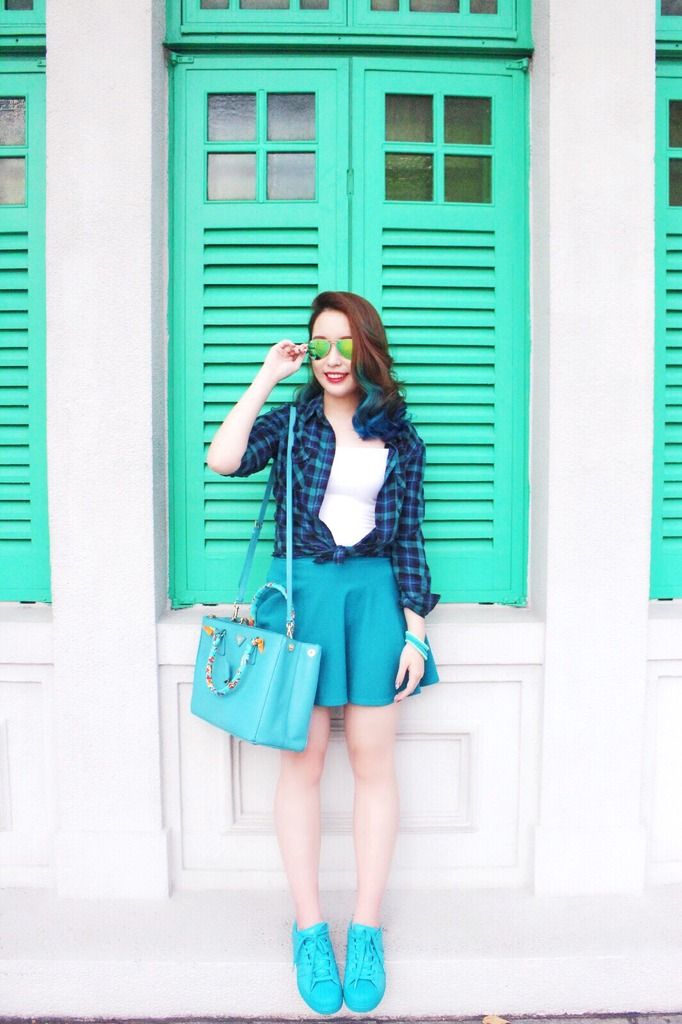 I am wearing current favourite shirt from H&M. Truth to be told, bought the shirt one day before to match my hair colour! Sounds crazy, but whatever... Tosca skirt from Zara and Pharrell William's superstar sneakers also in tosca colour. Bought the sneakers months ago before I coloured my hair though but what a coincidence, it matches perfectly with the whole look.
Thanks for stopping by, more is yet to come so stay tuned!
Bag - Prada
Skirt - Zara
Shirt - H&M
Bracelet - H&M
Sneakers - Adidas
Sunglasses - Rayban