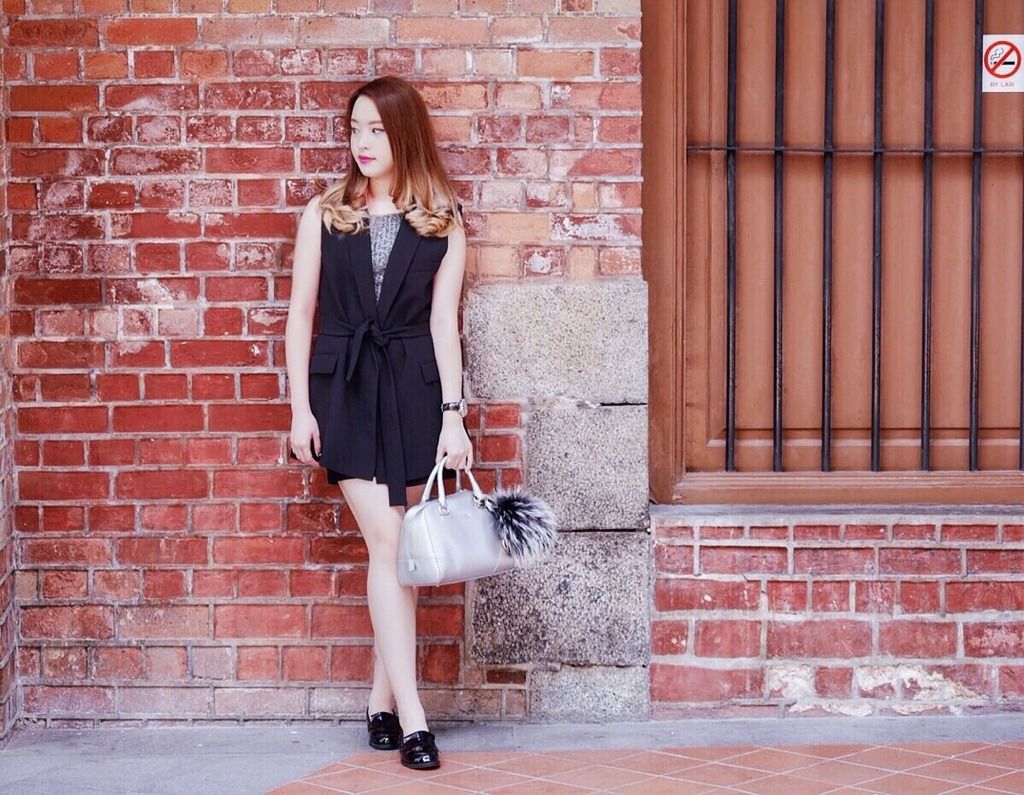 Earlier today before my college starts, channelling something simply black. That's the way how I would like my outfit to be on a every daily college basis, comfortable yet stylish at the same time. Keep scrolling down for outfit details!
Blonde hair, don't care! Well, actually it is supposed to be gray but the color fades and was thinking of renewing it since I love how it was back then. I dont know, should I?
I am wearing tie front vest in black from Zara, something that can add up style to your look even though it can be the simplest piece in your wardrobe. Topping it off with a crop top from Abercrombie & Fitch. Because I often walk here I like wearing flat shoes rather than high heels for the sake of comfortness. Anyway, thanks for stopping by and stay tuned!
Bag - Furla
Shorts - Promod
Tie front vest - Zara
Monster charm - Fendi
Flat shoes - Forever 21
Crop top - Abercrombie & Fitch