Well hello, I'm finally back again in the blog with a new outfit post for all of you guys to see! This time I'm channeling the simple white dress from 8 Degrees. They are a multi-label store in Singapore that I pretty much like to go to, even though the price-wise is quite expensive for just a simple dress but, what can a girl do right?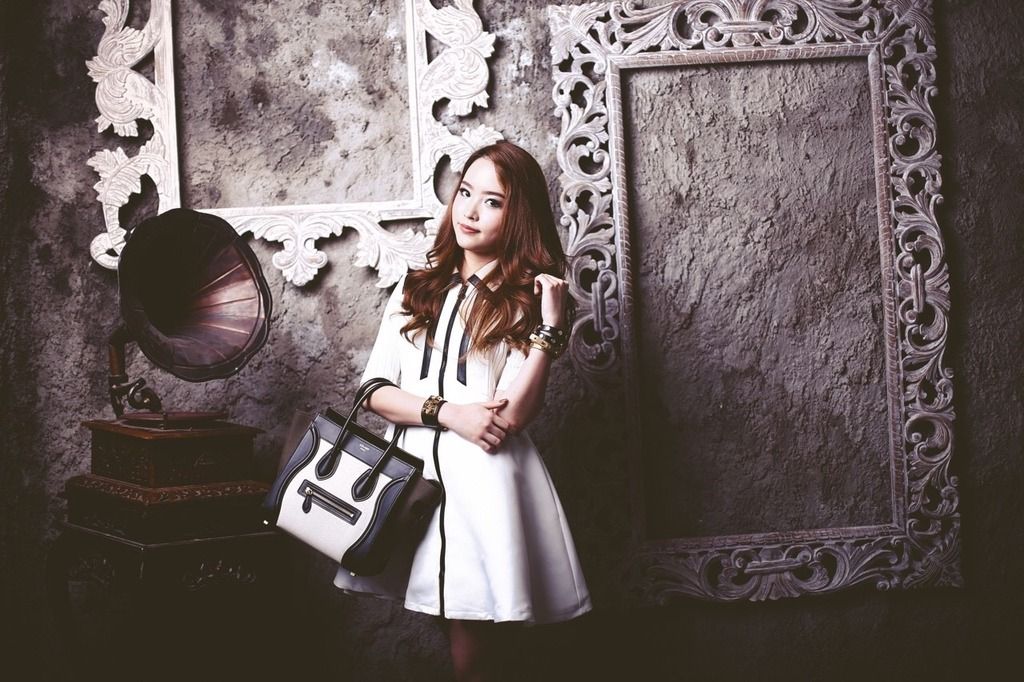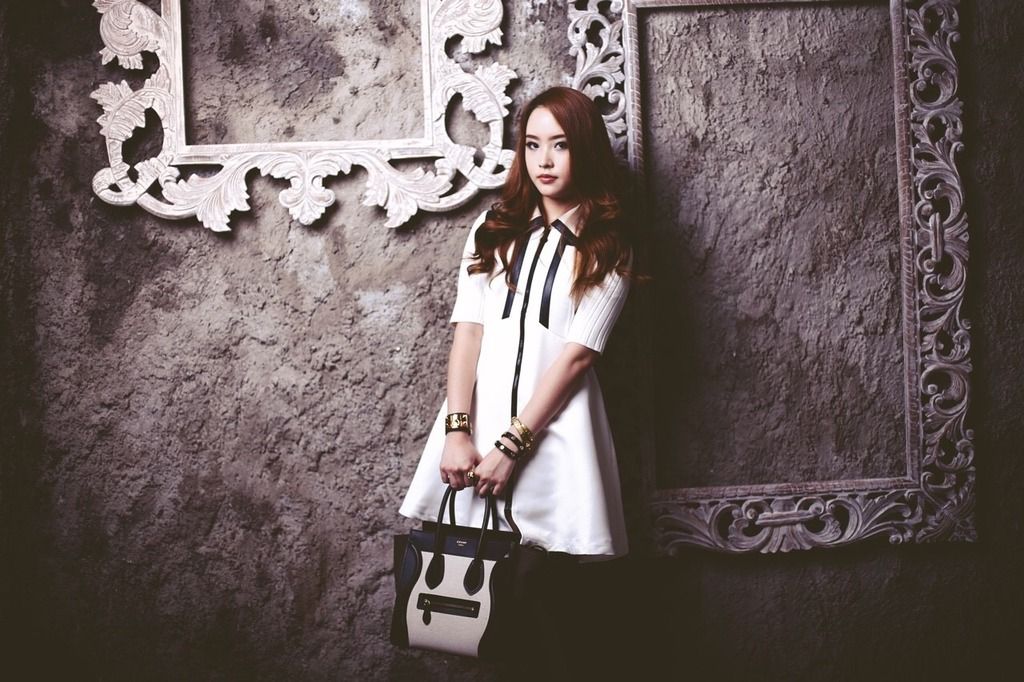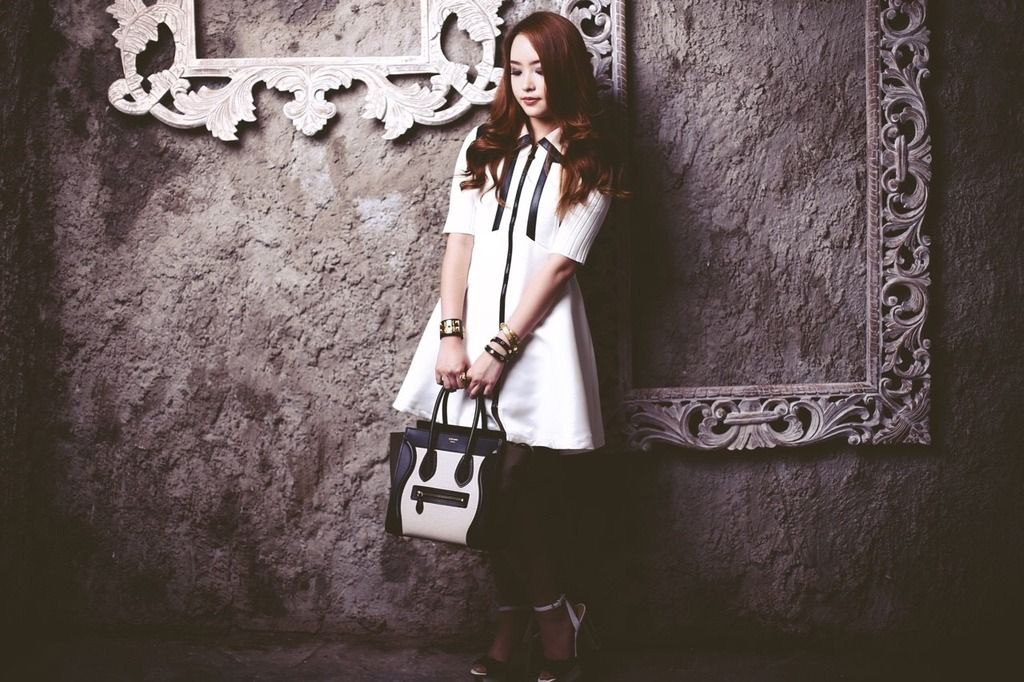 Likely accord from top to bottom, heels from Guess and I'm carrying Celine Micro Tri-color.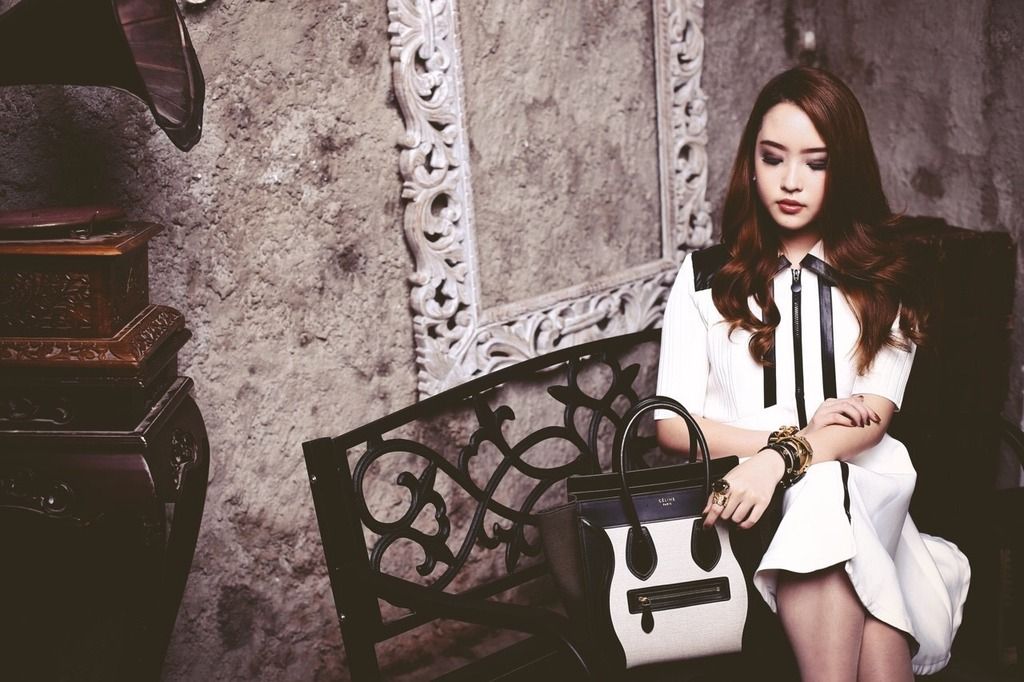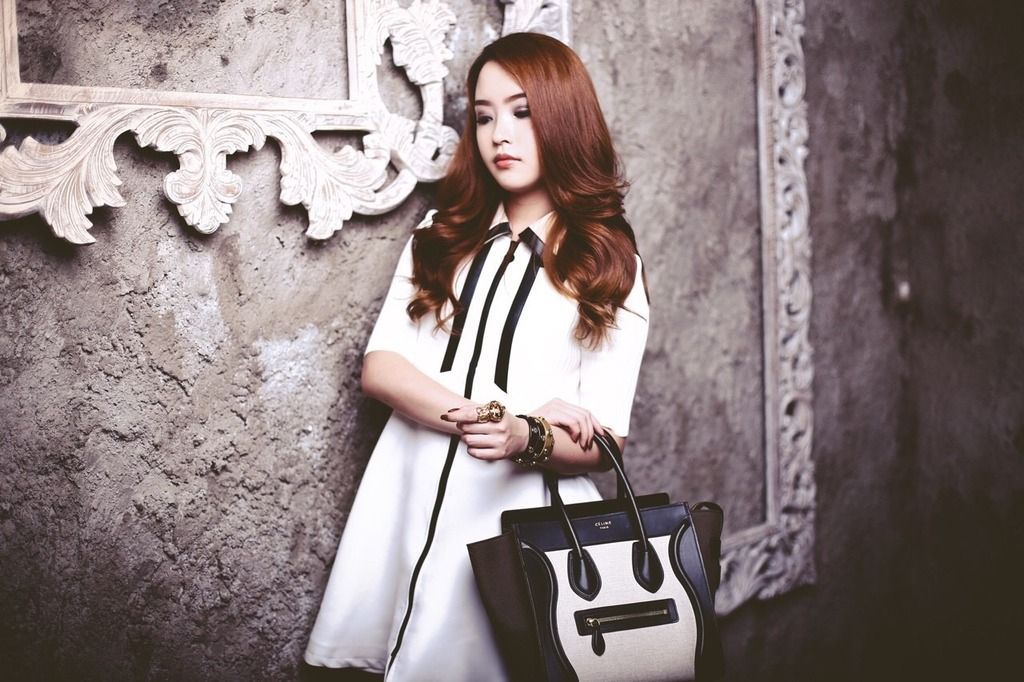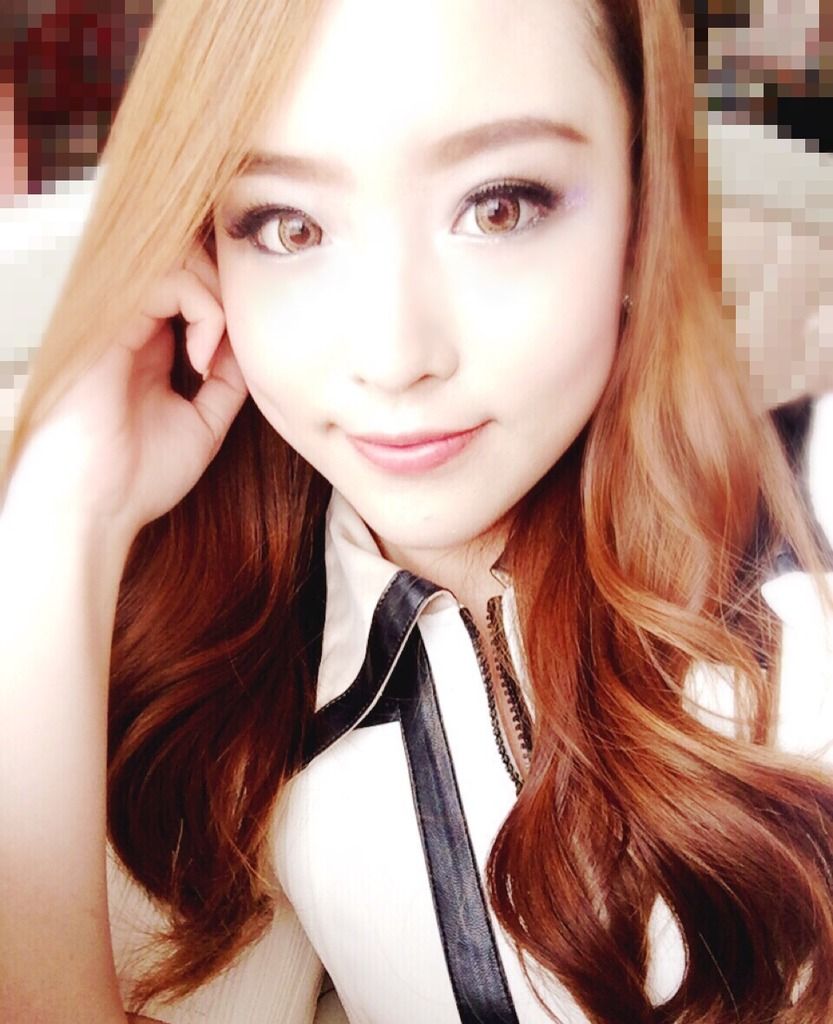 I am using
Hello Her Lens
from Instagram Katheryn x Kawaii contact lenses in honey bee brown color. As shown in the picture, it makes my eyes look bigger but yet in the natural way. I love how contact lenses can make your eyes pop more and besides that, have you ever dreamt of having a different eye colour? Because I do and thanks to Hello Her Lens, brown eyes suits me well! P.S. This contact lenses is so light weight that it makes you feel like you're not wearing any. Super and highly recommended!
Bag - Celine
Dress - 8 Degrees
High heels - Guess
Artyring - Saint Laurent
Collier bracelet - Hermes
Double wrap bracelet - Tory Burch