So, yesterday I went for a little stroll at this cafe in town called Latte. The place was peaceful and calming since only few people seemed to go here quite often. Well, it's the perfect place to take outfit pictures when you're just too shy of people seeing you strut poses like what bloggers always do!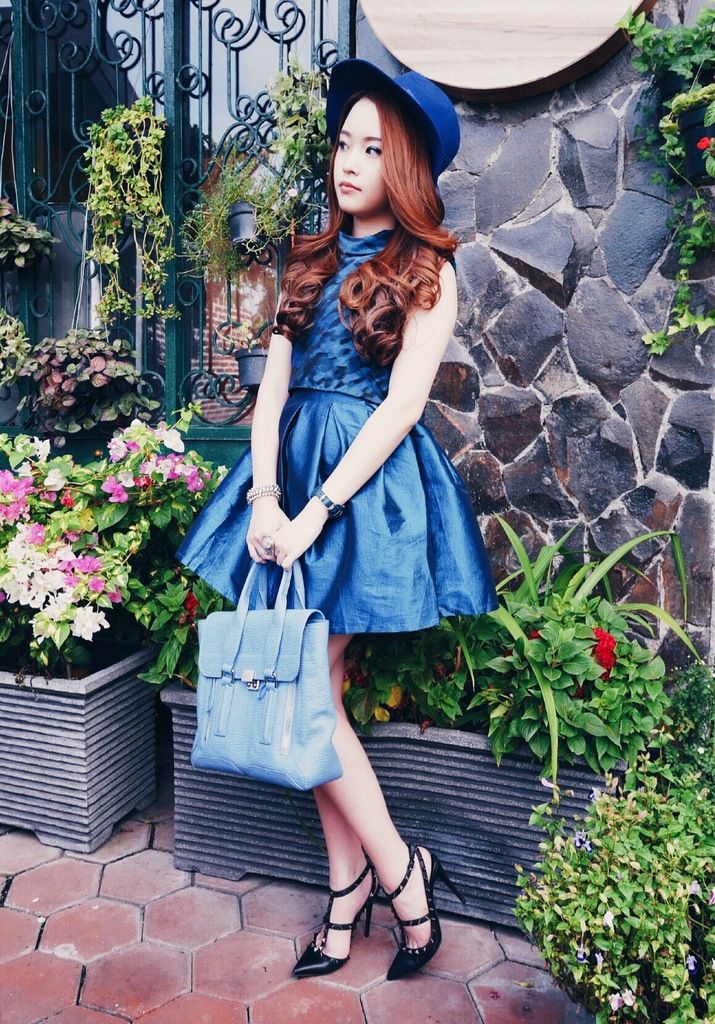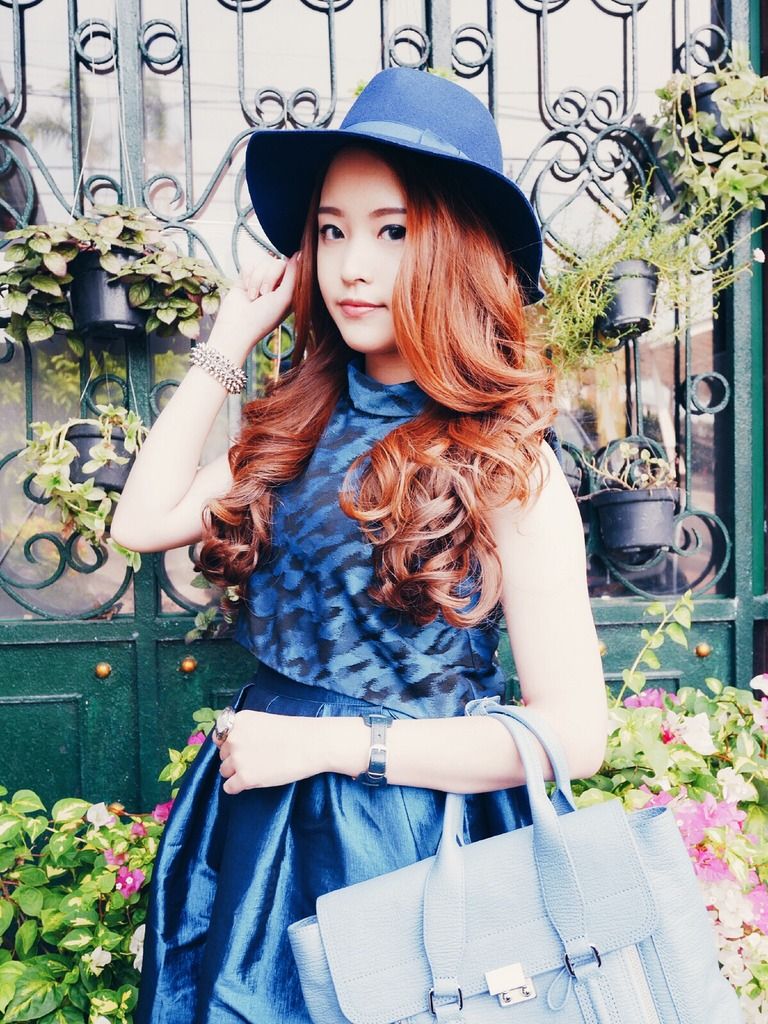 I am wearing blue marine crop top from
Poise 24
, I love how it fits my body perfectly and the astonishing colour it persuades. Luckily, I found this matching skirt from the hidden files of my closet to match it along with the top. I decided to pair this outfit up with black studded Valentino heels, my favourite heels to take a walk around whatsoever. Just bought the hat weeks ago from Stradivarius since I really like the colour, I simply thought that it would be a very good match when you're wearing something blue or even denim.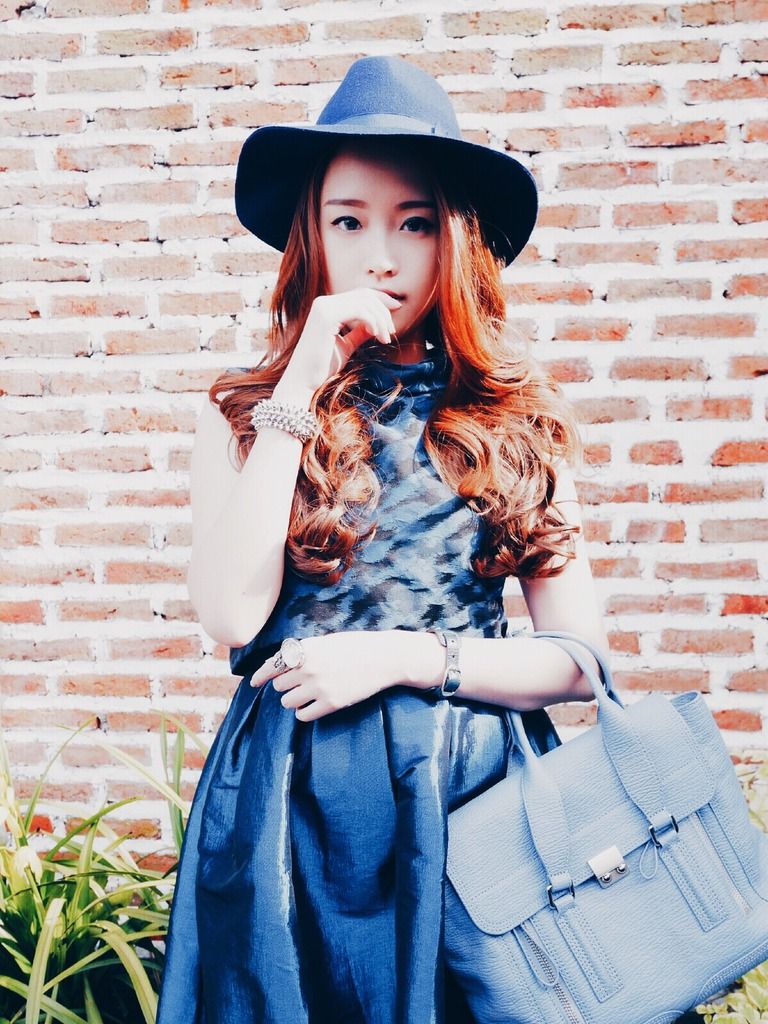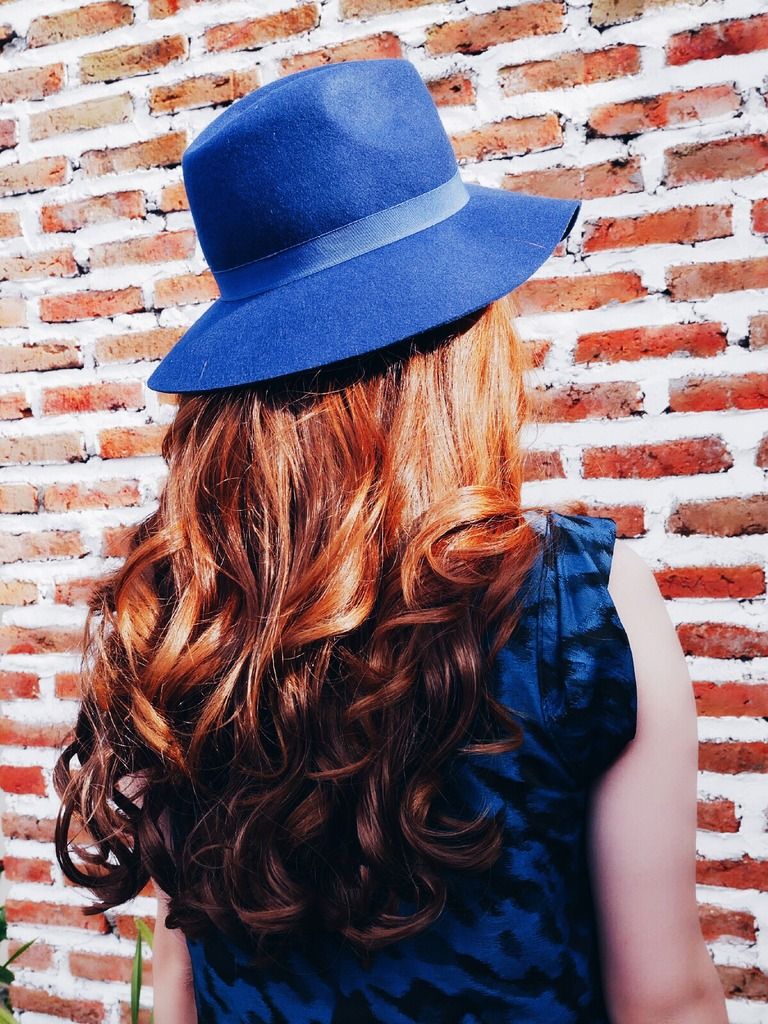 Long hair, don't care. I'm using curly hair clip from
@marcellashairclip
on Instagram. I love how the curls are just right on point, natural curly if I might say. A woman's hair is her crown and look what
@marcellashairclip
has done to my hair, I'm loving the perfect flawless curls!
Top - Poise 24
Skirt - Random
Bag - Phillip Lim
Bracelet - Balenciaga
Artyring - Saint Laurent
High heels - Valentino
Big hat - Stradivarius
- GIVEAWAY -
Here's the giveaway you guys been waiting for! Truth to be told, I rarely wear contact lenses in my every daily basis, it's been a long time since I wore one. But this contact lenses I wore is an exception though. Keep scrolling down to see me wearing Mimi by Toni contact lenses in my color pick, Victoria Blue. It's selfie time!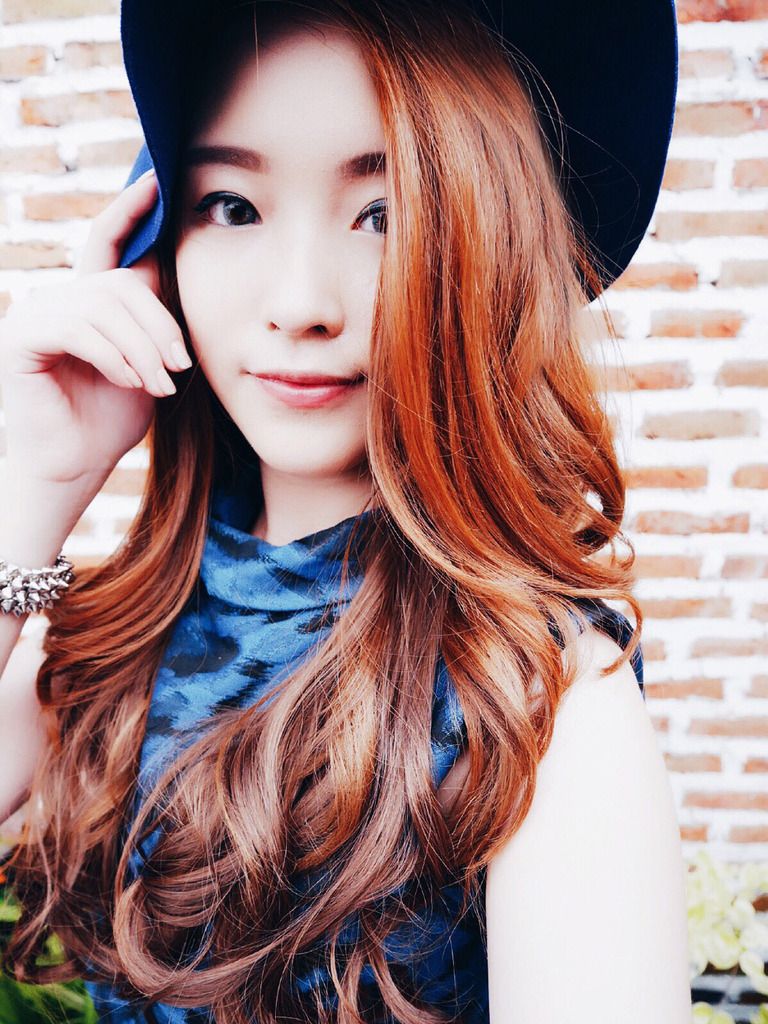 Seen in me is Mimi by Toni in Victoria Blue colour. I'm loving this contact lenses they sent me because it's comfortable, it feels like you're not even wearing any lenses and also it makes your eyes look bigger without looking "too much", you know what I mean. Anyway, do you want one? You don't have to worry because @helloherlens has paired up with Her Satisfashion on doing a giveaway. Now, you can stand a chance to win Mimi by Toni collections of contact lenses just like the one I wore for free just by following this simple steps...


2. Regram the pictured attached above with the hashtag #helloherlensgiveaway
3. Tag 5 of your friends on the picture via Instagram
4. Wait for the announcement
[ THIS GIVEAWAY IS OPEN FOR INDONESIAN RESIDENTS ONLY]
Easy peasy right? 3 winners will be picked randomly by me and will be announced by the end of April. Fingers crossed, good luck people & have a blessed day!