Happy Halloween peeps! This is the suprise post I was talking about in my previous blog post. So for this halloween I choose to dressed up as the Little Red Ridinghood. Just a little information, maybe most of you already know, it is a fairytale about a

girl who walks through the woods to deliver food to her sickly grandmother. Unfortunately her grandmother and the Little Red Ridinghood died in the end because of the

Big Bad Wolf

that ate them. It's not the kind of fairytale with happy endings that as we all expected but it has a great moral and really teaches most people a lesson! Skip from the fairytale, notice my new hair colour? I finally got the chance to coloured my hair with light colour since I'm no longer a high school student. Yay or nay?
So, I had been literally looking all over the city for the perfect costume and finally after hours of searching I found the right one! Truth to be told this is actually a children's costume I got from a toys store nearby my house. Of course, I didn't wear this costume anywhere else besides for the photo shoot. Since this costume is specially made for children, it is a bit stiff and short. So, a brilliant idea that pops into my mind is finally to add a tulle skirt for the bottom part of the look to create a more puffy effect for the dress. I love how this costume has a unique pattern of ruffles, a little red and white checkered pattern won't do any harm right?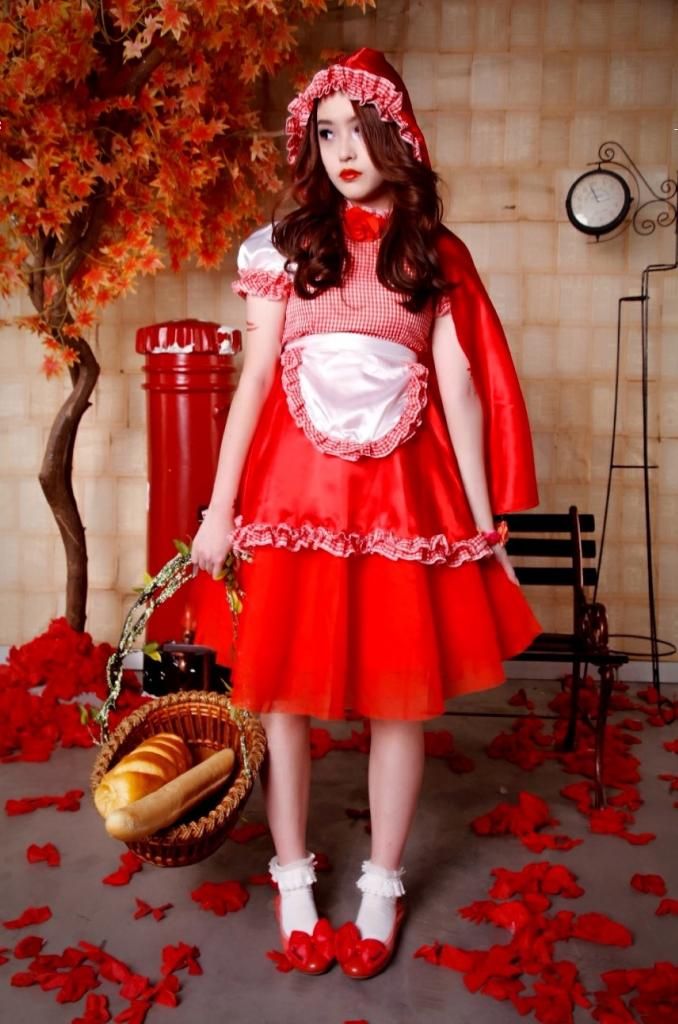 Probably this is the first time you guys see me wearing flats in my blog post! Well, gotta make the most out of it so I'm trying my best to re-mark the true side and every little
details about the Little Red Ridinghood.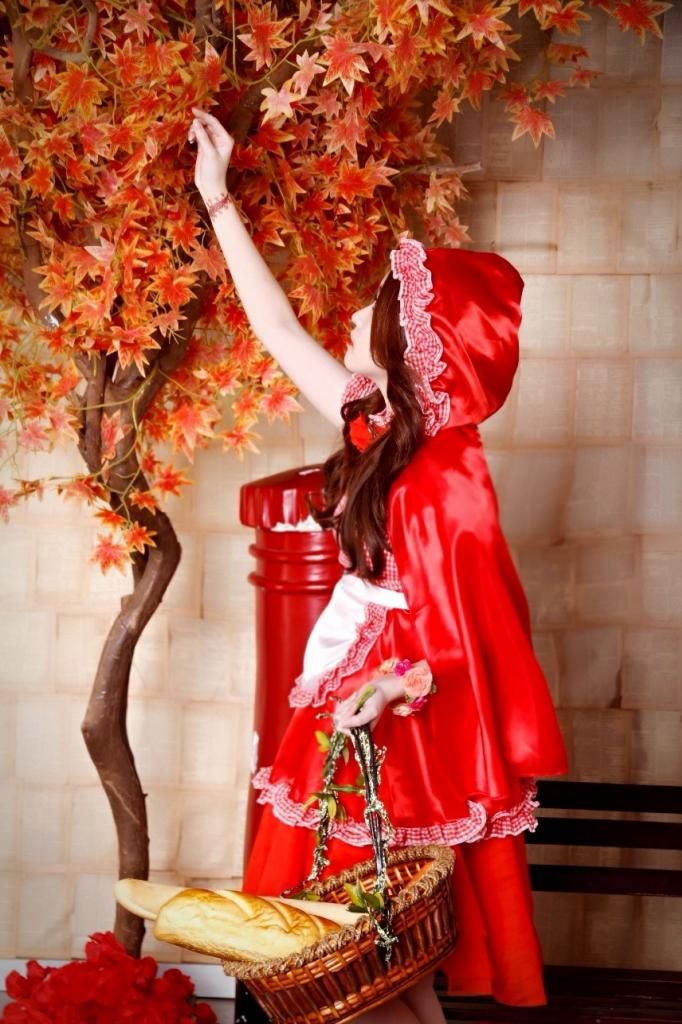 To add a more "Little Red Ridinghood" effect to the costume, I won't ever forget to bring that trademark wooden basket that she always bring. Had a little trouble with finding the right size and design so there goes a lot of work finding it.
Finally to complete that little sense of terrifying I decided to add a scary accent
by the bloody or wounded shaped realistic temporary tattoos!
If any of you were wondering, the flower headpiece and bracelet are self and specially made for this Little Red Ridinghood themed photoshoot. Well, it looks great so I gotta say it was a success.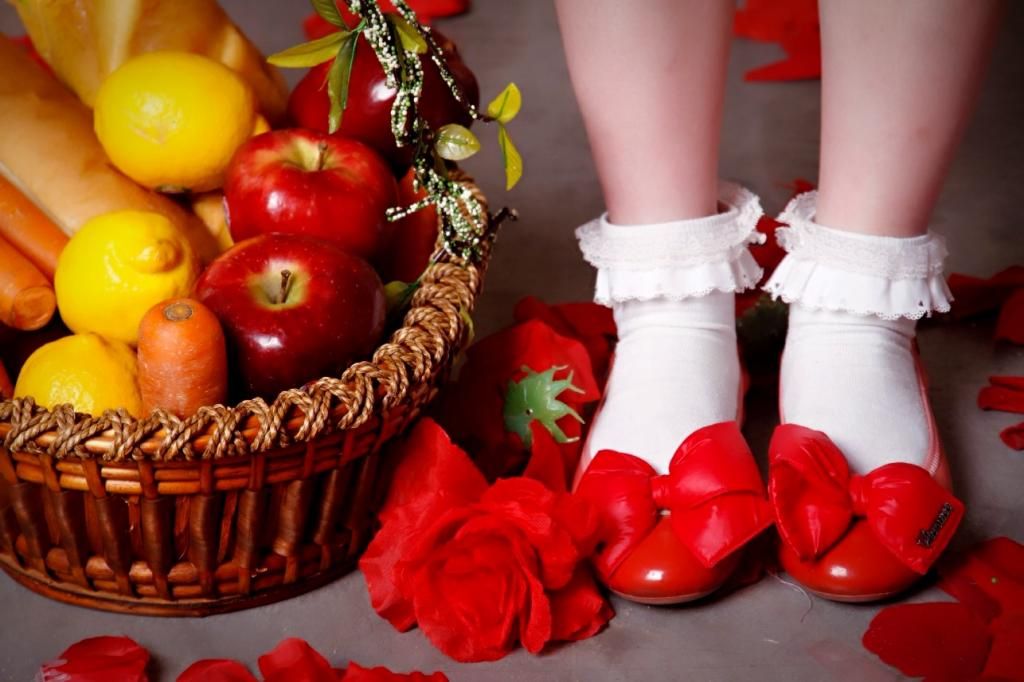 I'm aiming for a not-too-spooky make up or even costume for this year. Giving myself a spare time to blog post while actually right now me and my friends are having our own Halloween party! People dressed up as different characters as they desired.
It's going to be a blast and I hope you guys have a great Spooktacular October night!
See you next time on my blog posts and always tuned in!
Trick or treat? Happy Halloween!