I don't know about you guys, but I'm especially excited about autumn this year.
So many appealing trends to make your own. One of them for this season that
I'm really
taking a huge affection towards to are skirts,
puffy one with
a little touch of monochrome
pattern on it in particular.
I just love the playful and fun accent this look emanates
to a certain degree of comfort and all just by the puffy-ness!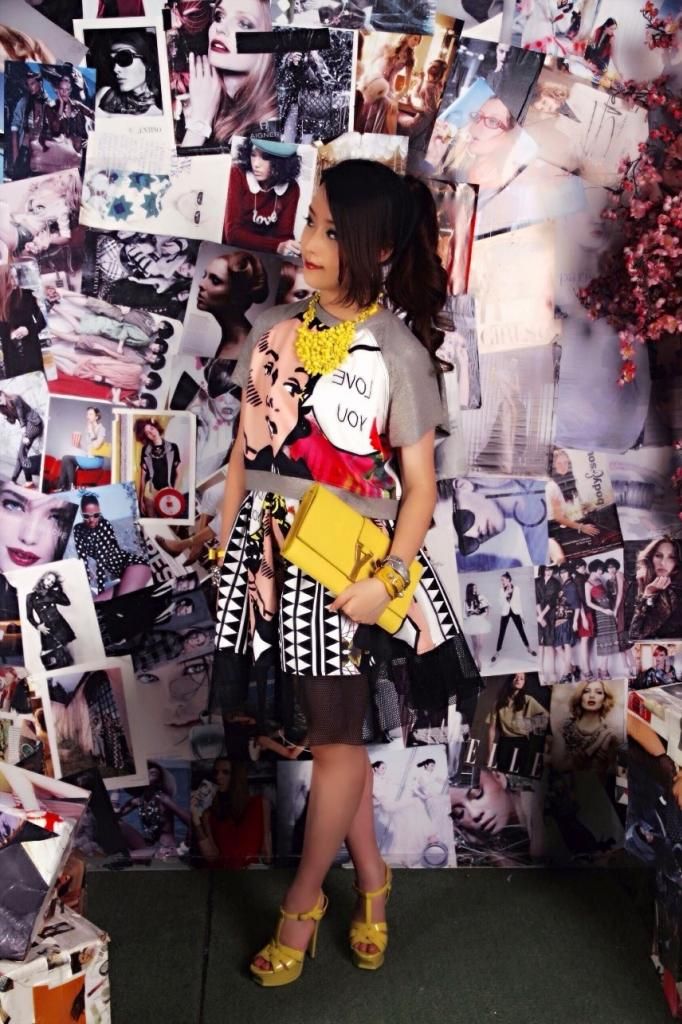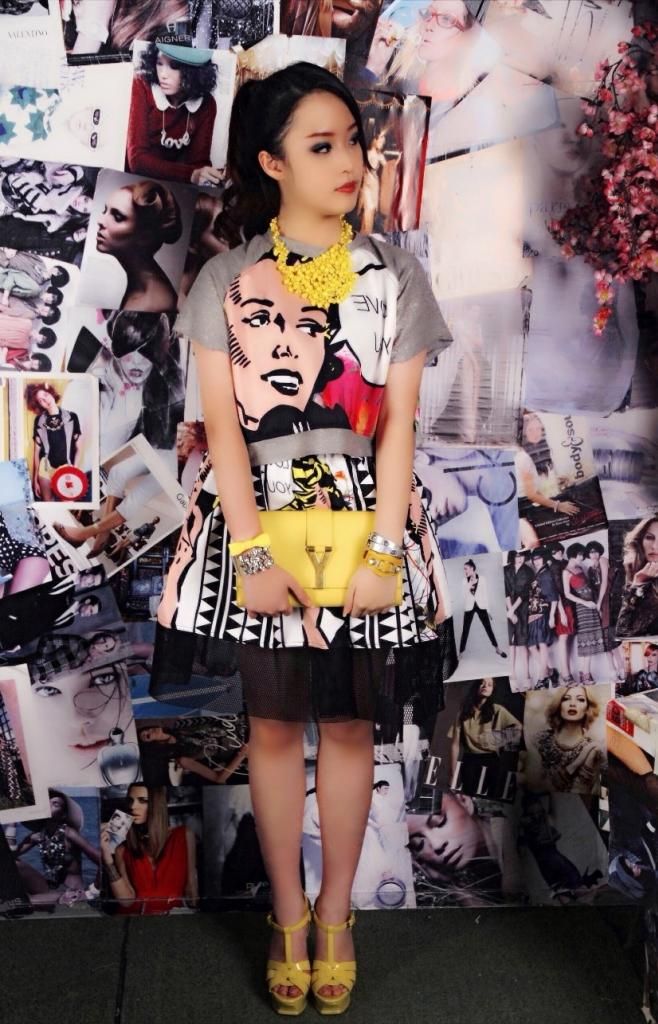 This whole set of Marilyn Monroe printed top and skirt are from I.T, a store that consists of apparels from various kind of brands! A must go to one for all of the shopaholic out there but make sure to keep those eyes open at all times because it's like a loaded truck inside..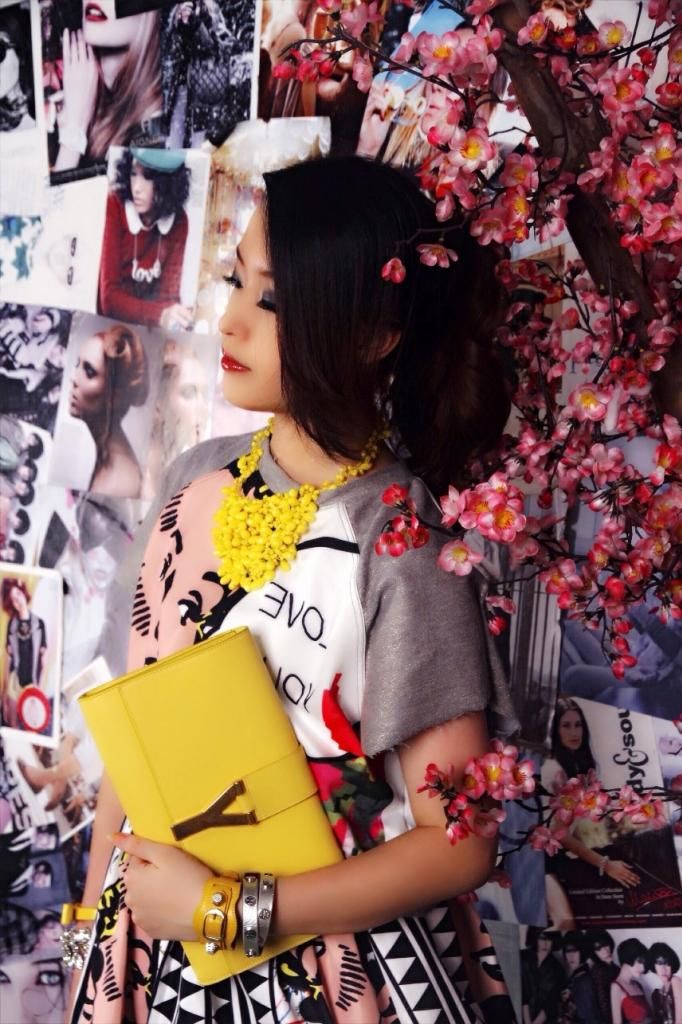 Notice the hair? Keeping it simple and chic and just
a little bit different by a ponytail besides keeping it loose all the time!
A closer look of Saint Laurent yellow leather clutch and the
accessories I decided to match with it. Yellow and silver will never go wrong!
Goodbye for now, see you on my next blog post
♡
High heels - Saint Laurent
Giant bracelet - Balenciaga
Logo stud wrap bracelet - Tory Burch