Hello guys! I had the most fun time ever yesterday in reminder of meeting the one and only INIJIE, who's in a collaboration event with JW Marriott Surabaya. So a little bit about him, he's a food photographer and enthusiast who's been working or in corporate with amazing brands like Nestle, Bread Life and five stars hotel all over the world. Yes, you shouldn't be asking about his photography skills. This event was like a competition since there are only limited 20 seats available. Guess what? Me and my big sister, are one of the lucky ones!
Actually we're ask to email them our individual answers of "What do you like the most about JW Marriott Surabaya?" Here's my answer if any of you were wondering: "The thing I love the most about JW Marriott Surabaya is the delicious satisfying food they provide. Imari is one of the restaurant example, fancy yet the environment is calming. The place is suitable for dinner gathering with my loved ones. The price is also affordable which is important. Because of that, I go to Imari twice a month especially when it comes to a special occasion. I'm a fashion blogger that loves delicious delicacies and I enjoy taking pictures of it. INIJIE is one of my blogger inspiration, even though we specialised in different specification. Bloggers will always have similarities with other bloggers right? Will be very enchanted when I finally got the chance to meet him in person and just share our thoughts. Last but not least, JW Marriott Surabaya is one of the place I go to for my food satisfaction." That's much it, yes I wrote a long boring paragraph but it turns out great!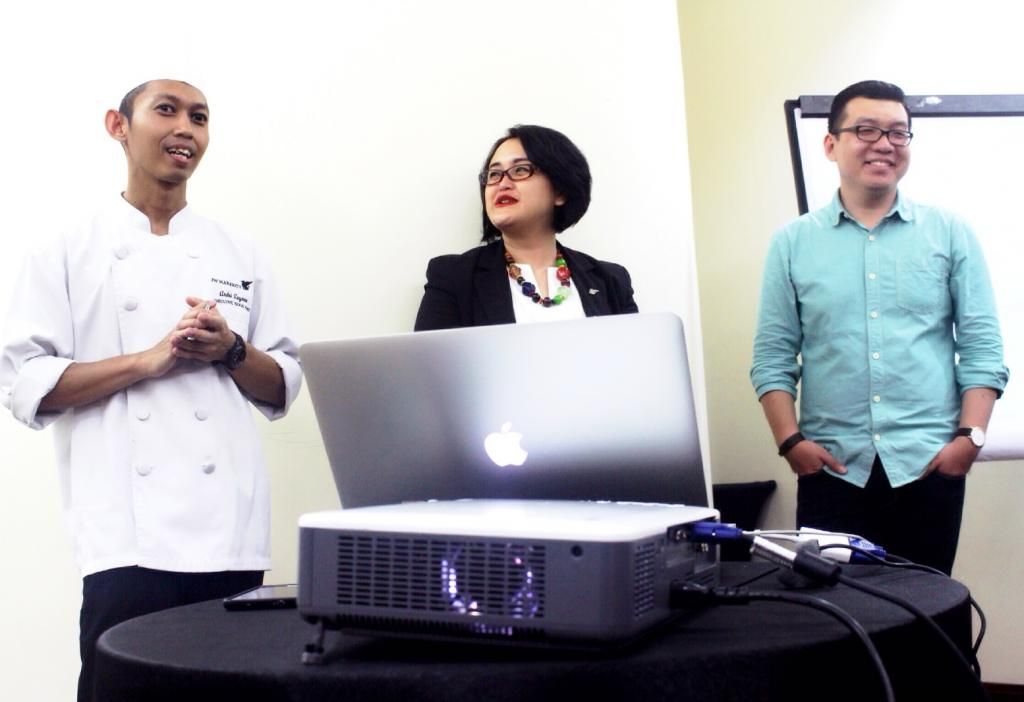 "A good photograph is knowing where to stand." -Ansel Adams
Learning where to stand from the expert, INIJIE at #InstaEatJWMarriott to capture 5 star food presentation and ambience. It is a lunch and sharing Food Photography tips. Delicious food and cozy ambience of The Pavillion Restaurant are a perfect combination to be captured. If any of you were wondering, what does this have to do with my fashion blog? I'll get back there in a moment. First thing first, we had lunch together with the other lucky contestants and INIJIE at The Pavillion Restaurant. Finally we heard some food photography tips from the expert and a presentation as well as a little discussion with INIJIE and the rest of JW Marriott staffs.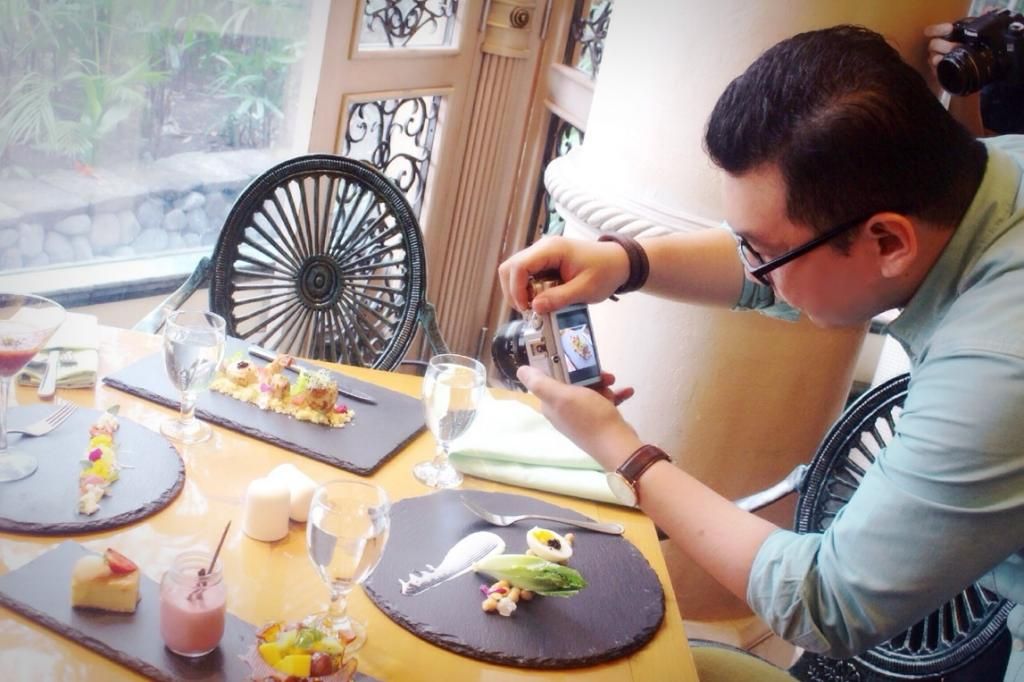 The journey won't stop here. Here's some of the pictures I took there when we're divided into 3 small groups and just take the beauty of food through pictures. Anyway, we're allowed to take photos with any gadgets including cellphone but then again I was lucky because I bring my Canon 100D which is even lighter to bring around than my Canon 7D. INIJIE was the one who set up the table and after the finishing touches, the food photography competition begins. Just like how you see it, the delicacies was put in black coloured plate so that the food texture and colour will pop even more in pictures. What a briliant idea! Keep scrolling down for the snaps I took yesterday during the event!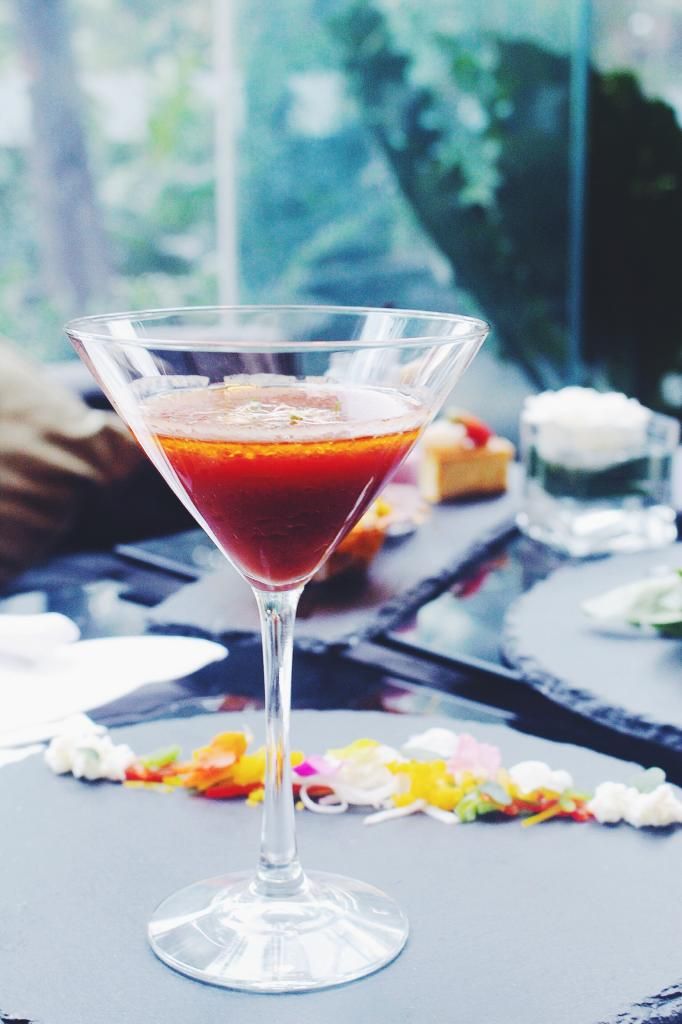 From looking through this pictures, should I be a food photographer instead? Nah, that's not my thing actually but improving my photography skills I believe will become in handy for my fashion blog in the near future. It's never wrong to learn new things and never thought that I would experience this, such an amazing feeling. Thank you for this opportunity!
While everybody else is trying to focus on taking food pictures, I was focusing on snapping great pictures of me at the dining table! Thank you to one of the JW Marriott staff that has helped me take this wonderful picture. About the outfit, I'm striving for something simple yet elegant at the same time. Pair it up with maroon coloured accessories, a pair of maroon Valentino rock stud heels and Chanel Boy! A perfect combination for lunch at The Pavillion Restaurant.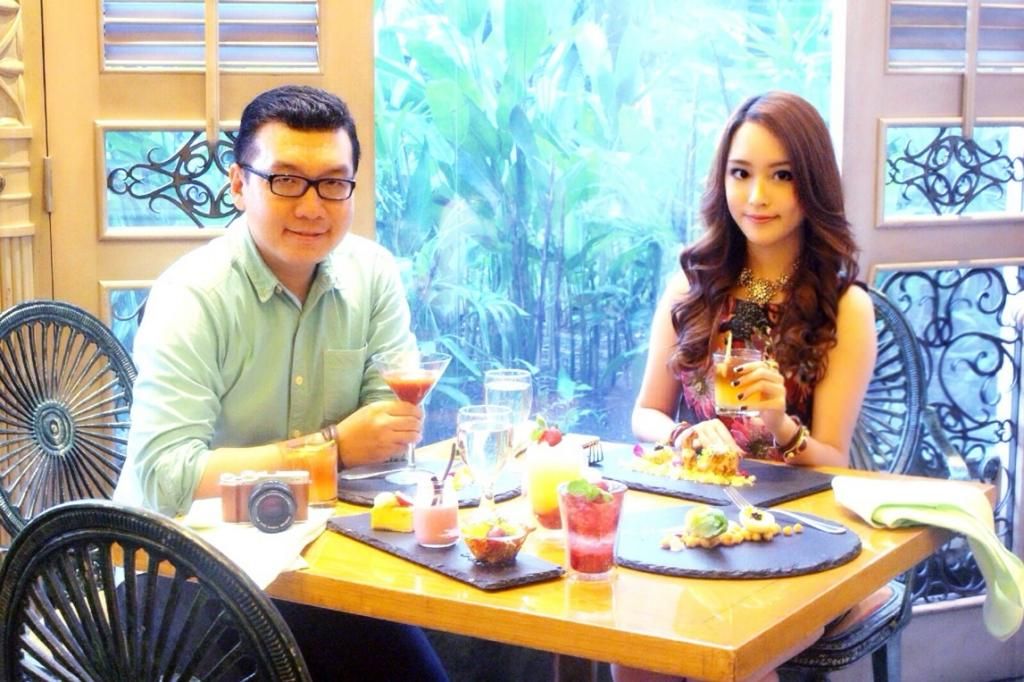 Last but not least, the photo I won't ever forget to post is the one I snap with INIJIE himself. We had a great time chit and chatting and told each other thoughts on photography and the blogger experiences. It was a nice feeling and I learned a lot from this event. I would like to congratulate the other 19 lucky contestants who has been so kind, friendly and helpful during the event and especially to INIJIE & JW Marriott Surabaya that has held this amazing event. A truly remarkable experience I won't ever forget! Anyway, thanks for stopping by readers, I'll be posting about my new outfit post soon so stay tuned!
P.S. for more photos of this event you guys can search it on Instagram by hashtag #InstaEatJWMarriott or maybe check out his blog about the meet & greet
www.INIJIE.com !
Follow @jwmarriottsby and @inijie on Instagram
♡
"The best camera is the one that you have in your hand." -Chase Jarvis
Giant bracelet - Balenciaga
Logo stud wrap bracelet - Tory Burch