Another day, another outfit post! The print I was striving for is camouflage, yet and still this photo was taken at the shopping area of the Four Seasons hotel. Introducing you my new addiction, big hats! You'll be seeing me wearing most types of big hats this time around because I was literally hunting for it while on my trip to Hong Kong, Macau and China!
It's not a sweater kind of weather but it's always a little bit' cold inside the hotel. Manage the time to snap some outfit pictures when actually we're about to have dinner!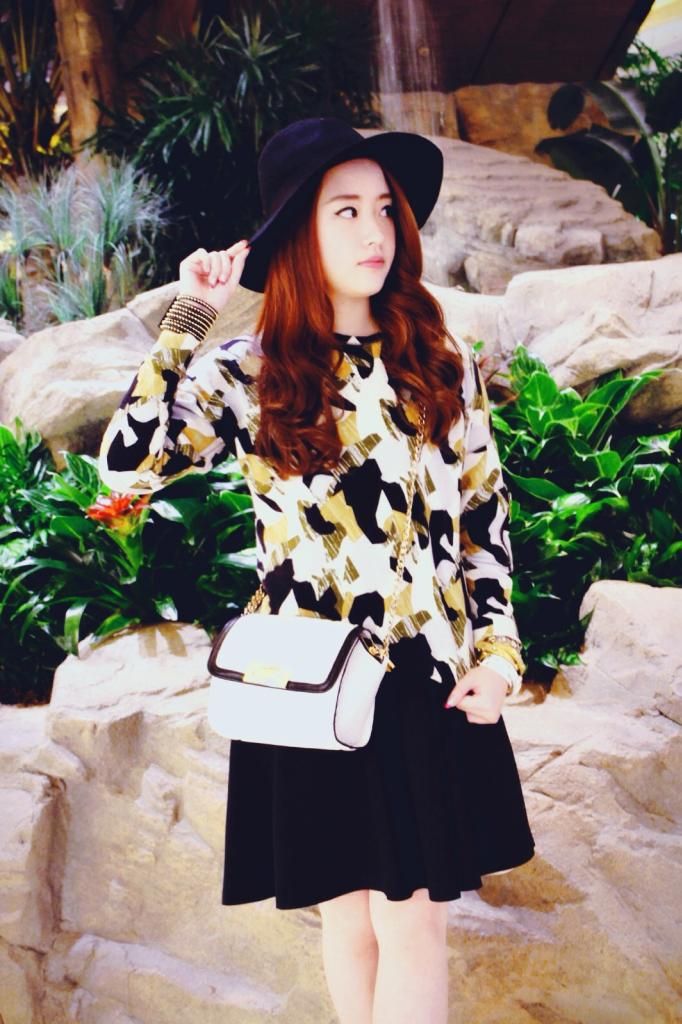 Make sure to not miss my other outfit snaps that's going to be available soon on the blog!
Thank you and always tuned in
♡
Skirt - Zara
Mini bag - Zara
Big hat - Stradivarius
Bracelet - Tory Burch
Sweater - Pull & Bear
Sunglasses - Louis Vuitton