Hello guys! I'm finally back again in the blog due to the busy schedules. So, this time I finally got my hands on my Coca Cola tees and got the chance to take it out for a photo shoot with me. I decided to do two looks based on the Coca Cola inspired. But today, I will only tell you about the first look!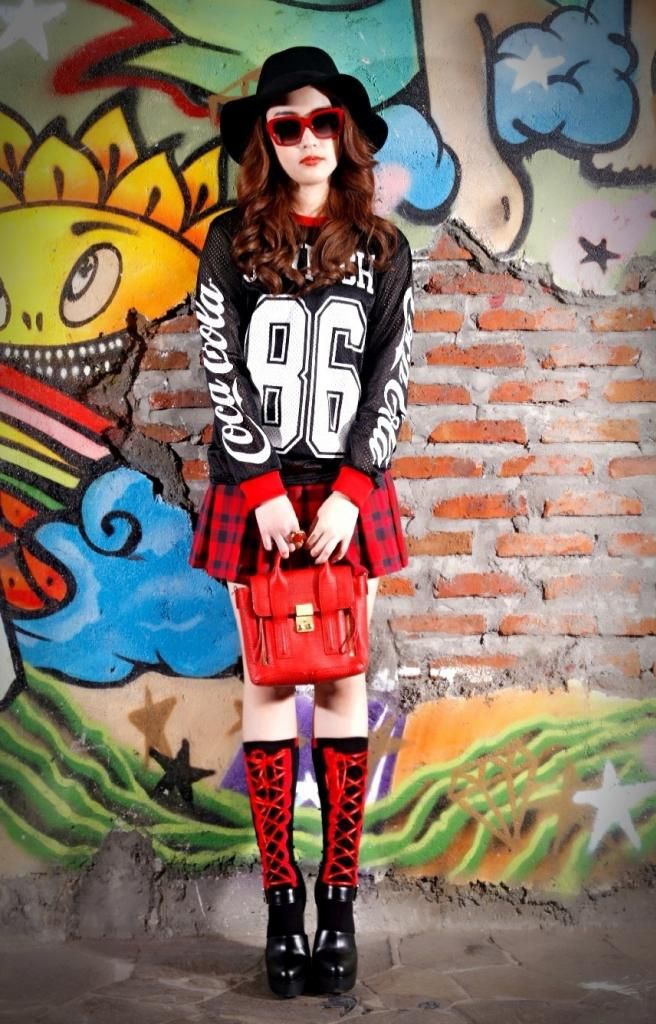 Introducing you the Joyrich x Coca Cola sweater! Even though it's not a sweater kind of weather here on where I live in, I don't really care and just wear what I want to wear and besides I'm already used to wearing long sleeved sweaters in this particular humid kind of day.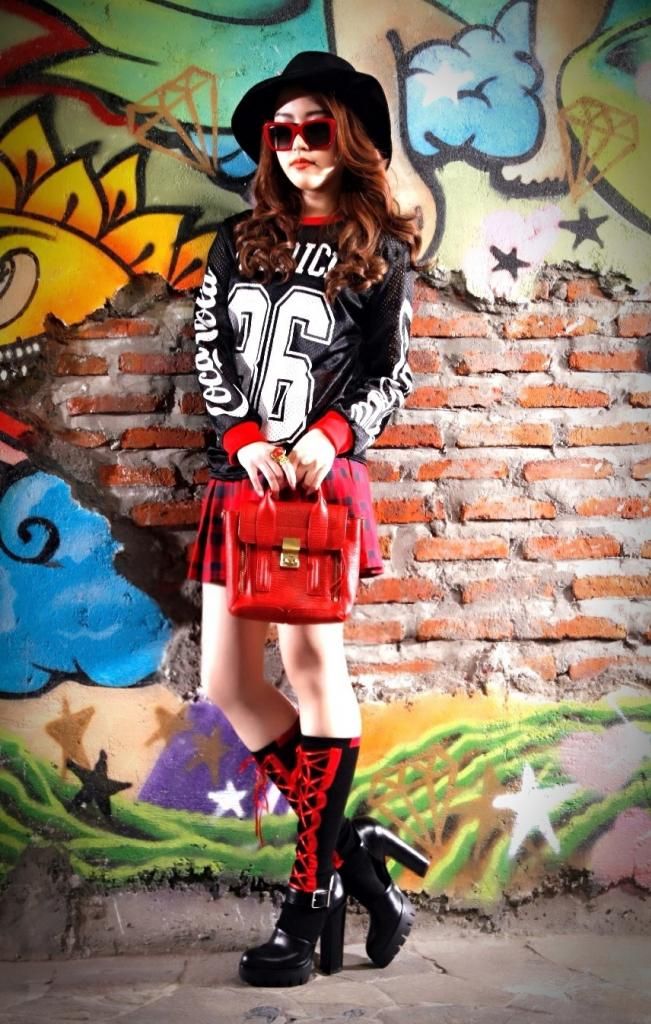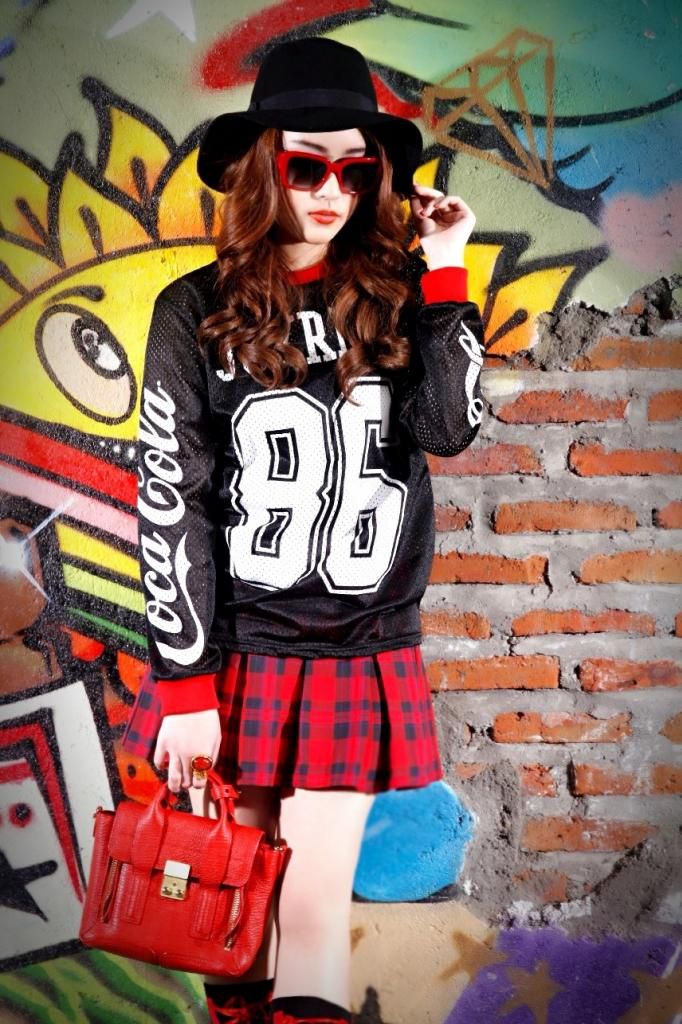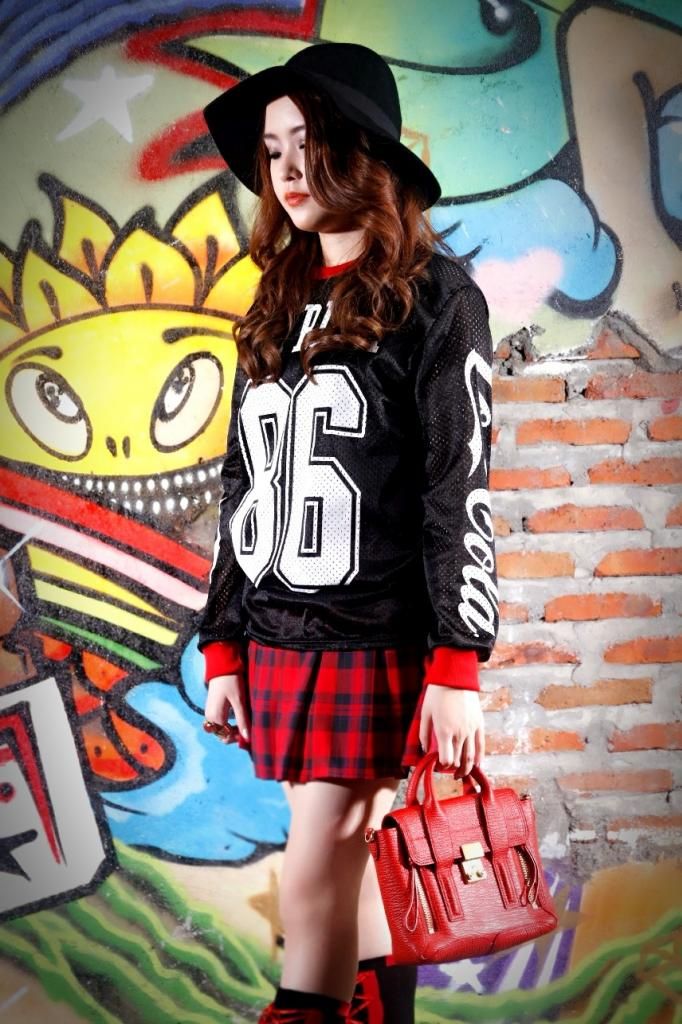 This time I'm striving for something different from any of the styles you've seen before. I decided to pair the sweater with astonishing bright red checkered skirt and my favourite designer bag you guys must have known of before, 3.1 Phillip Lim. What I love about it is that it gives a simple yet stylish design at the same time, it literally goes with all of my outfits! Even though the size is rather small (Well, that's why it's called mini pashli) it is comfortable for your daily activities. So recommended!
It is very unusual for me to wear socks and high heels all together at once, as what I've said before I was striving for something different this time around so this is what I finally came up to. You guys can get this adorable high socks only at Shopaholic Corners via BBM: 7EBECBFE so grab it fast ladies! I was surprise that they sent me this socks at first but then again it matches my outfit and so I was very satisfied. They provide you various colours and kinds of sock as you prefer, so don't worry!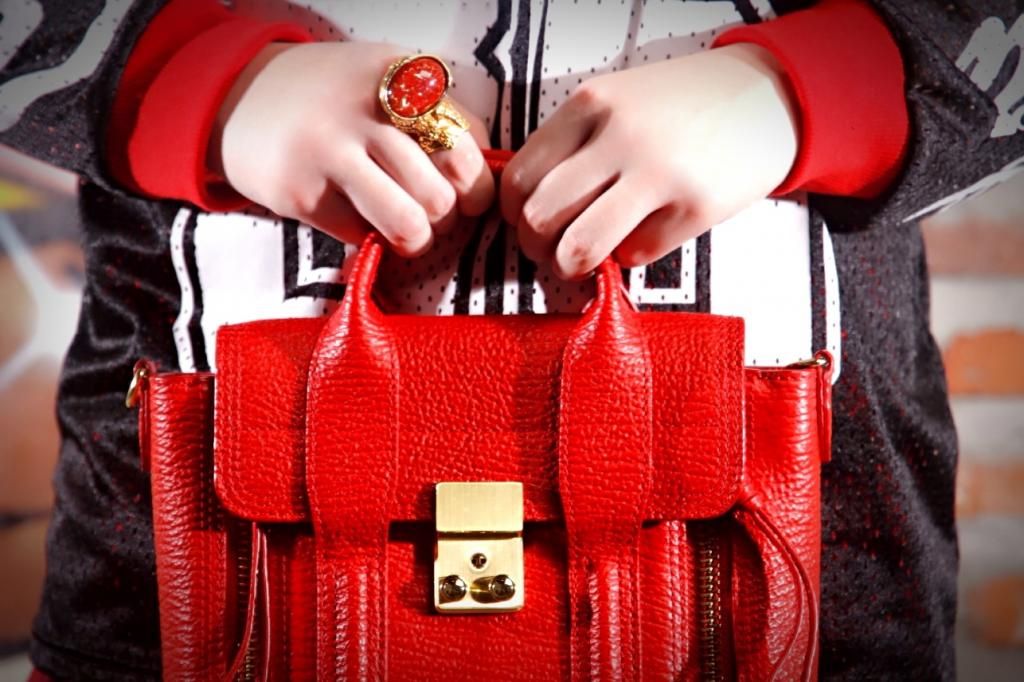 I love the design of this shades and the comfort it gives, perfect for going out on a sunny walk. The design itself is pretty remarkable since it's transparent on the other side.
Red and black always goes well together!
Hang on there because soon enough I'll will post the second look which is also based on the Coca Cola inspired. Hopefully, the second look will come right at you by tomorrow.
Thanks for stopping by and stay tuned!
Skirt - Zara
Sunglasses - Chanel
Big hat - Stradivarius
Platform heels - Zara
Artyring - Saint Laurent
Socks - Shopaholic Corners
Mini pashli - 3.1 Phillip Lim
Sweater - Joy Rich x Coca Cola