As I promise, here you go the second look of the Coca Cola inspired! This look wasn't at all complicated than the first look on "Graffiti Chic" and that's how I love my style to be sometimes. Relaxed, but fun! Keep scrolling down for more details..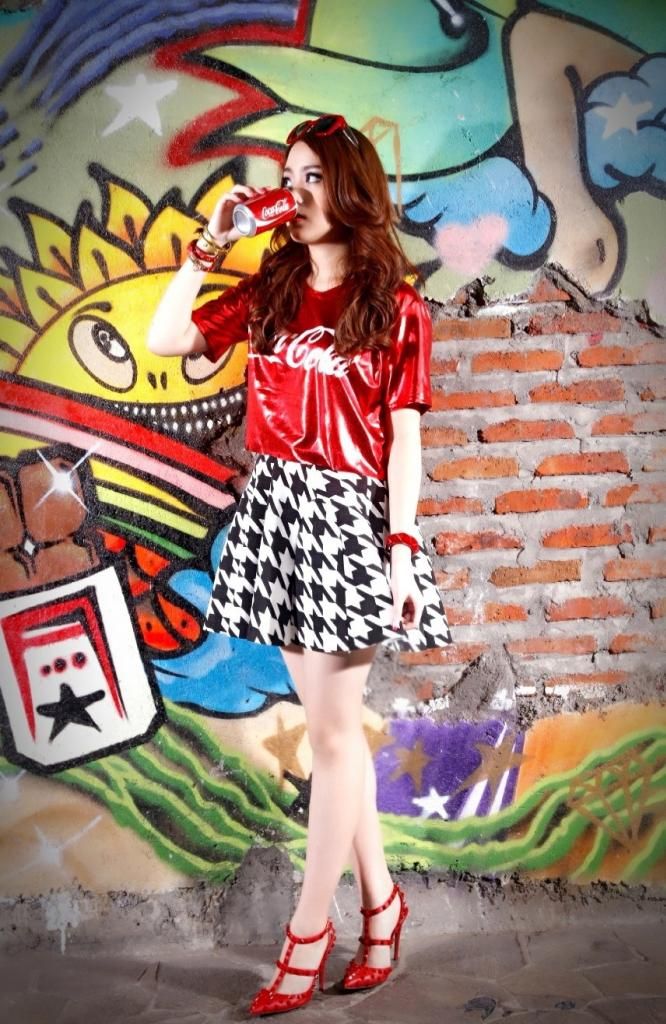 Notice the red metallic Coca Cola shirt? To top it all of I won't ever forget to take a little sip of the Coca Cola itself during the photo session, a candid pose won't do any harm right? I love how it suits well all together from head to toe, and I just can't get my eyes off of the bright metallic red colour. Love them to bits! Without any doubt, I cut most of the fabric out of the shirt to make it more of a crop tee since it was annoyingly distracting the houndstooth skirt to puff on. It was a fun thing to do though reminding it was my very first time ever cutting something to perfection!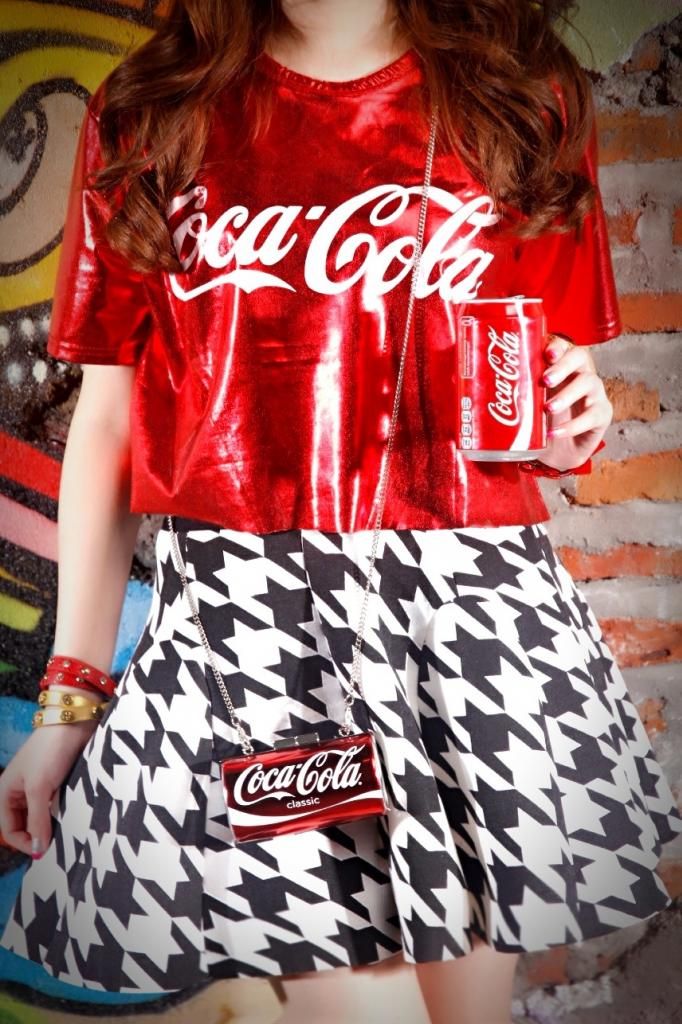 Well, I should say that finding a match for this lovely shirt is not easy as I had quite a hard time looking through my closet and couldn't decide the one to wear it with.
I tried plain white shorts and it looked too simple, then I found another nice black ripped jeans but it's too plain because I was searching for something more exciting and out of the box and so I thought might just played it with a houndstooth printed puffy skirt. Truth to be told, I'm not in a collaboration or any business sponsors with Coca Cola but I'm just feeling fun and enthusiastic as like how the Coke itself makes me feel.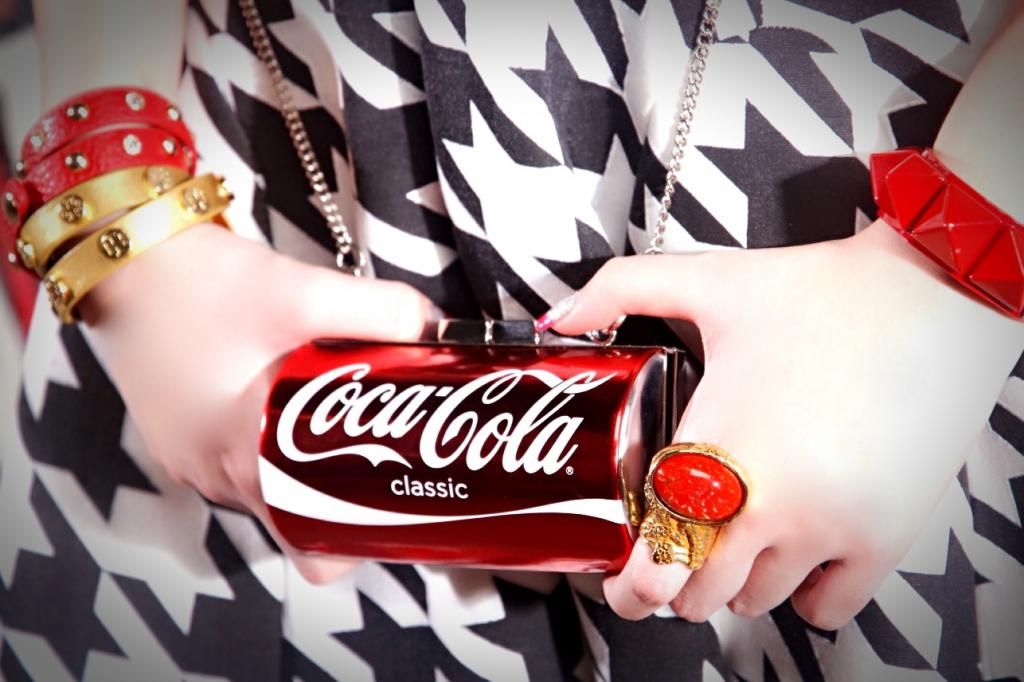 I was very flattered when I found this Coca Cola can purse in an online store because it matches perfectly with the themed photoshoot! Even though this oh-so-awesome red metallic Coca Cola purse can't even fit my iPhone, I think it will become in handy someday.
Thanks for stopping by and tuned in to my next blog posts!
Shirt - Coca Cola
Sunglasses - Chanel
Artyring - Saint Laurent
Rockstud heels - Valentino
Coca Cola purse - Shop Jeen
Rockstud bracelet - Valentino
Double wrap bracelet - Tory Burch